You have been wondering if you have to buy a bulldozer or rent it, but you don't know the price of it. Here we tell you the details you need to know to decide if you should buy or rent, as well as some models you can buy.
The prices for a brand new bulldozer can range from around $30,000 to even $1.1 million; it all depends on the size of the dozer and if it is new or used. So, leasing or owning will depend on your budget and usability for the bulldozer.
Here you have the price ranges depending on the size and if the dozer is new or used.
Small bulldozers
Used small dozers start from around $30,000 up to more than $200,000.
New bulldozers can cost as low as $145,000 to about $222,000.
Medium bulldozers
Used dozers can cost from around $32,000 up to about $310,000.
New machines go as low as $180,000 to approximately $350,000.
Large bulldozers
Used large dozers can go from $20,000 to $175,000. These prices depend on how old and the number of hours the machine has logged. 
New large bulldozers can cost from around $200,000 to around $1.1 million.
Prices may vary from model to brand, so if you would like to have the specific cost of a particular brand and model, you will have to contact your preferred dealer.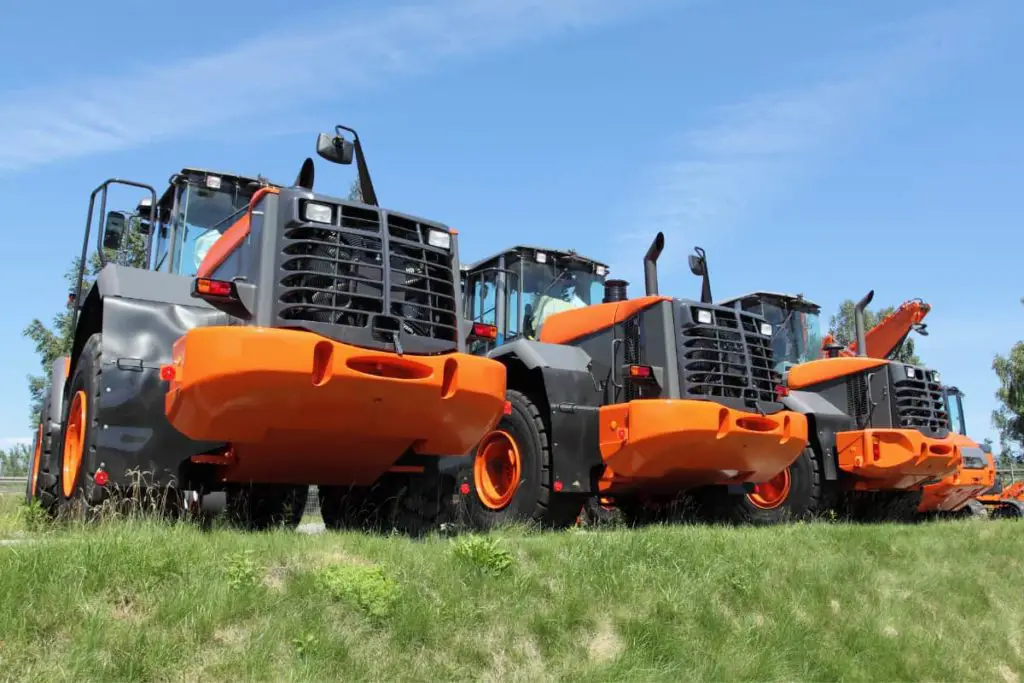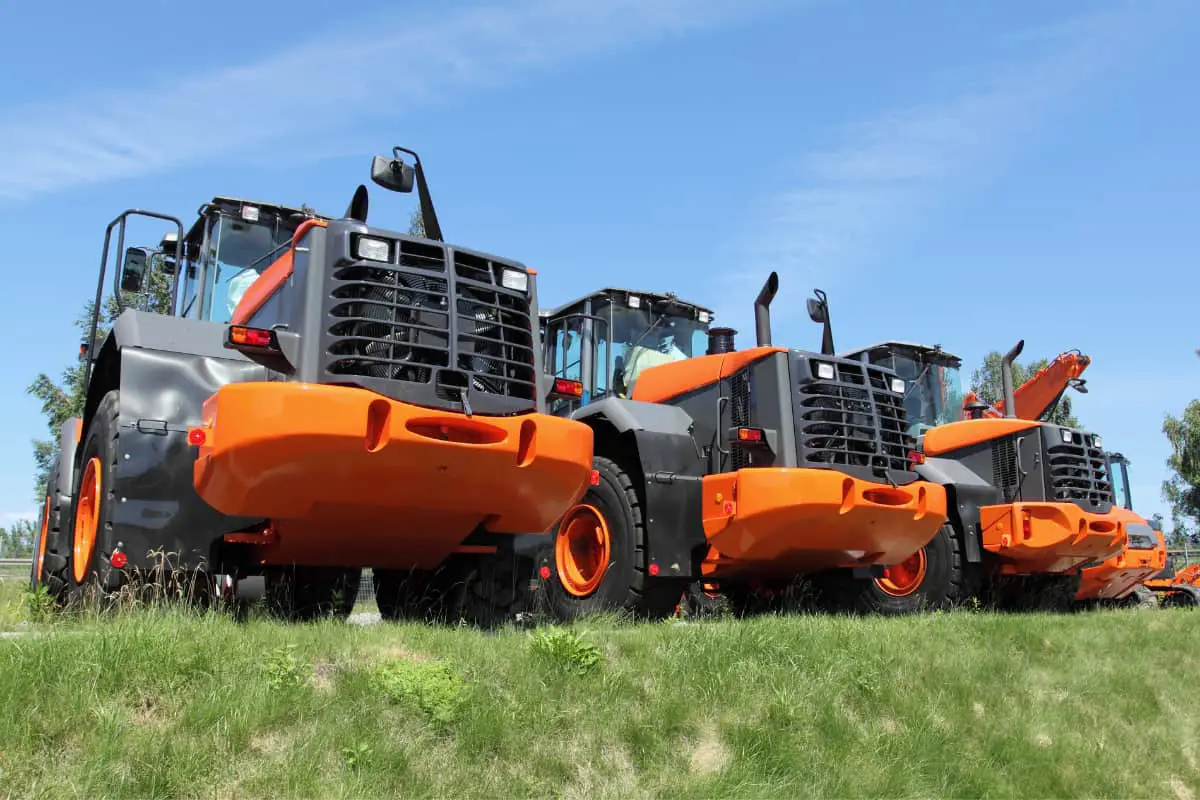 Leasing
If you don't need a bulldozer for your job or your own business, you might want to lease a dozer. The rates are around $600 per hour, about $1,500 weekly, or approximately $5,000 per month. All the prices here are subject to change depending on the dealer. To know the exact price, contact your preferred dealer.
Buying tips for used bulldozers
Before handing the money to the seller of a used bulldozer, there are a few things you have to do and keep in mind. Here we give you some tips that might help you ensure your decision to buy that bulldozer or not.
Do your research before jumping in. Check for reviews of users of the exact model you are trying to buy to see if there are alerts of failures and significant problems.
Ask as you please. You can request the machine to be painted or free delivery. The dealer will take responsibility for that if they see that your requirement is a deal sealer.
Request the records of the bulldozer to find any piece replacement; this could give more extended and valuable life to the bulldozer. Also, it might help you to take a look at any repairs the bulldozer has had. 
Examine the machine carefully. If you see any signs of the dozer being worn out, move to your next option.
Do a "test drive." Try to use your senses. Do you see something weird? Is there something with an odd smell? Is it comfortable? Is it making strange noises? Is the dozer easy to handle? If your answers to all the questions were on the negative side, you might be good to go to your next option.
Make sure your money is going to a legit business, and you are really buying something you need and want.
Owning Vs. Leasing
If you don't know whether to own or lease a dozer, here you have a list of pros and cons of owning and leasing so you can make your own decision based on the needs of your job or business.
Leasing
Pros to Leasing Bulldozers
Low initial cost. This is one of the most notorious pros of leasing machines and equipment. You don't have to make a crazy initial expense to acquire the dozer so that it won't affect your cash flow.
Tax-deductible. Payments of the lease can be reported on the tax return as business expenses. Leasing can be 100% tax-deductible under the 179 IRS Tax Code, which helps you reduce costs even more.
Leasing allows you to upgrade equipment more often and as needed, so you avoid being stuck with obsolete pieces of equipment and machines. Updating your technology and equipment also helps you to remain competitive and deliver a better service and more professional finished work. 
No need to pay for maintenance. Suppose the dozer starts to have issues due to normal usage. In that case, the leasing company is the one that takes the responsibility of repairing the machine.
Flexible terms. Leasing gives you the chance to choose the terms when getting the dozer. The fact that you have this flexibility helps you negotiate the payment plan. This flexibility also gives you the opportunity to get the equipment even if you have bad credit.
Cons to Leasing Bulldozers
Higher cost over time. Most leasing options will require you to pay interest, so you will be paying more in the long term.
You don't own the dozer. This might be a problem if you would like to make extra money when you're done with using the dozer, as you cannot sell it.
You might end up being forced to pay and keep the dozer for more time than you need to complete the lease terms. Some leasing companies allow you to cancel the lease under some requirements, and most of the time, you will have to pay a termination fee.
Limited availability in stock might be a problem for you if you are looking for a specific dozer. The brand and model of your preference might be out of stock, so you will have to get something else.
Buying
Pros to Owning Bulldozers
You own the dozer. You are in complete charge of the equipment. Any repairs, maintenance, and alterations that you want or need to do, you can do it immediately without talking to anyone and asking for permission.
Once you don't need the dozer anymore, you can sell it and make extra money. 
Buying doesn't require you to deal with contracts and agreements. This is great for small dozers, you just need to pay for it, and that is pretty much it.
Depreciation deduction. Under Section 179 mentioned above, some equipment might apply for tax savings under depreciation deductions.
You don't have the limitation of getting what is in stock as with leasing. You have a greater variety, and most of the time, the one you want will be in stock if you're buying a brand new dozer.
Cons to Owning Bulldozers
High initial cost. Suppose you're buying a brand new dozer. In that case, the latest models might be difficult to pay all at once, even if it is just with an initial payment; this might make you think twice when getting the dozer you want. 
You will get stuck with the same old machine. Technology these days is changing fast, but the investment of a new dozer is high enough for you to stay with the same machine for years. Being updated will be hard as you might not have the money to be purchasing new dozers every year.
You are responsible for everything involved with your dozer, maintenance, reparations, any update and changes, which can elevate costs.
Manufacturers of bulldozers
Here you have a list of manufacturers with their website so you can take a look at the options they offer:
Final words
After presenting all of the pros and cons, now you might have a clearer idea of what to do. If you think it is better to own the dozer here, you have a helpful tool to know the ownership cost, but if you are looking for leasing, evaluate your options.
And for both options, test the machine, look for records if you're buying a used bulldozer. Compare and make sure you are making the correct decision.

Robert Romboa
Just amazed daily by the heavy machinery used to make our days easier and allow for fast and simple construction from your backyard to a city!