How many hours in a day is a lot for your dozer? The answer to this question may seem like an easy one at first, but the more you think about it, the more difficult it becomes. If you are looking to purchase a new dozer and don't know where to start, we're here for you! We will walk through some of the factors that go into determining how many hours is a lot for a dozer?
The general lifespan for a dozer is seven to ten years or about 10000 hours of use. Many will evaluate around 7500 hours whether they can rebuild the machine or if it is better to sell and purchase a new dozer, much of this is down to free capital versus saving money.
Now we can dig into where these numbers come from and why people look to replace their hardware rather than rebuild them. A lot of the decision boils down to the number of components at their end of life, your skill to replace or repair them, and if it is faster or more efficient to replace them.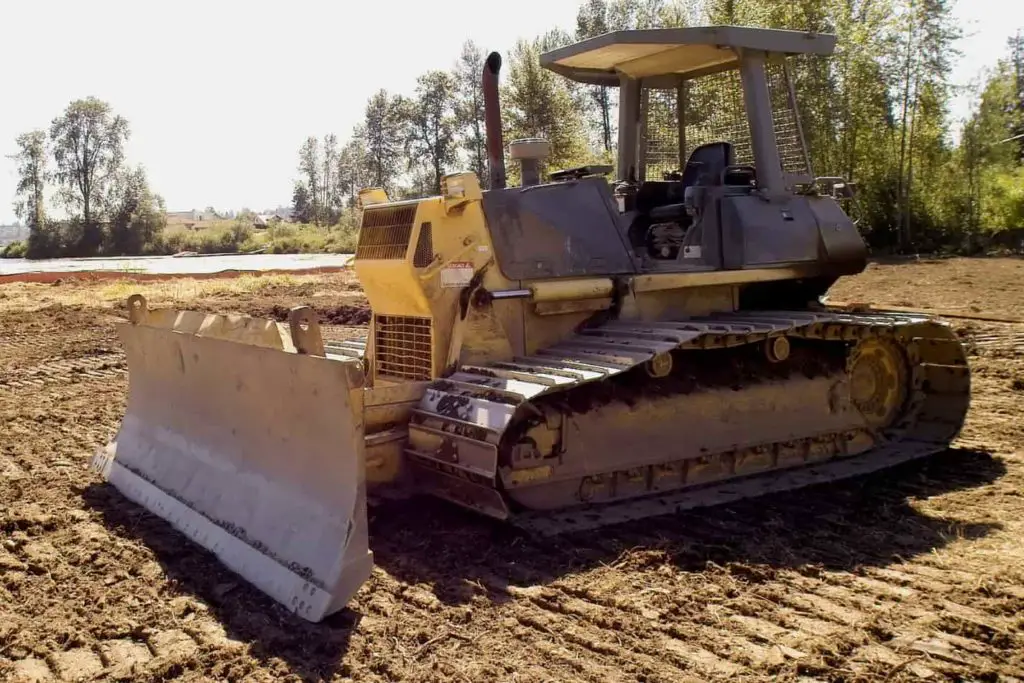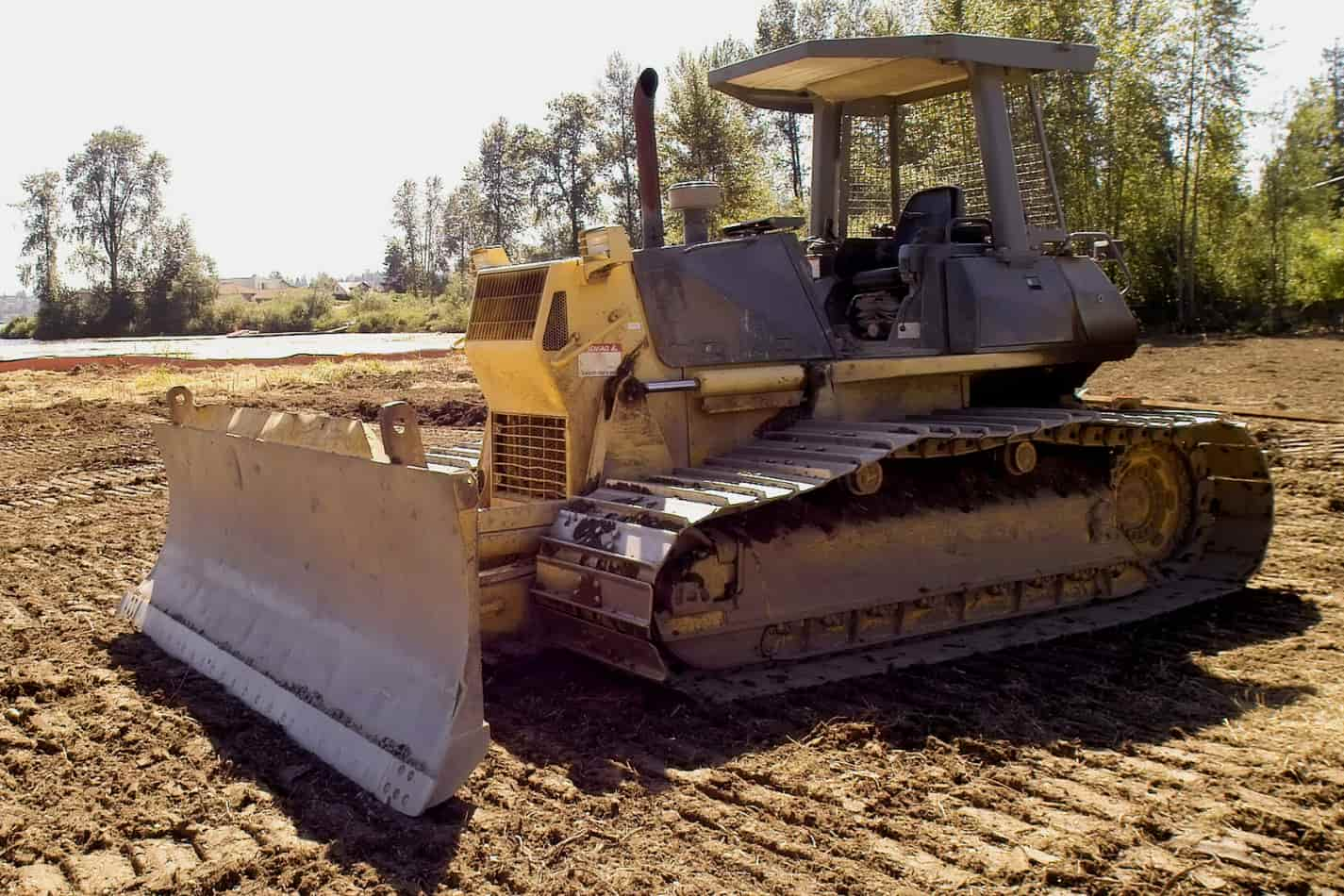 How Long Will My Equipment Last?
First off, the lifespan of 10000 hours is based on average wear and tear across all machines. This means that there will be some outlier bulldozers that may work more than others or last less than this number depending on how they are used and how well their care and maintenance was.
The first factor to consider is how hard you use your bulldozer and if there are any parts that may be more difficult to replace or repair.
A relatively easy one for dozers is the engine as they tend not to need a rebuild but only require replacement parts should something happen like a broken rod, piston rings rattle against their cylinder walls, or valves become worn.
In contrast, the transmission and torque converter can be very difficult to replace on certain machines and may require a trip to an OEM if something goes wrong. The same can be said for final drives and gearboxes which may also require special tools that you might not have in your workshop.
When Is It Time to Replace Your Bulldozer?
Now that you have an idea of the components inside your bulldozer, it is time to look at how they are doing. If there are any worn parts or pieces that may be difficult for you to replace then this might indicate when it is time to sell and purchase a new dozer instead of rebuilding yours.
One way to help prolong the life of your bulldozer is through scheduled maintenance. A lot of this depends on how often you use your machine and what type of terrain it works in, but a general rule would be to service your dozer every 250 hours.
This will clean out all the dirt and grime that has built up over time as well as top up all the fluids and check the tightness of screws and bolts.
While some of these factors may be difficult to determine, they are important ones to consider when deciding on a replacement.
Additional Considerations for Lifespan
Dozers, like excavators, have an undercarriage that must be maintained. The underside of a bulldozer, for example, supports a heavy machine and is subject to its working conditions.
Make sure the dozer you're buying has an undercarriage suited for the job you'll be doing with it.
Hauling dirt on flat ground, for example, isn't going to put nearly as much strain on the underside of your vehicle as heavy or abrasive materials handling in a landfill; crawling over various things and difficult terrain.
The distinction between standard and heavy-duty undercarriages has a purpose. Following ideal handling and operation procedures, such as restricting reverse movement, may also assist to avoid damage to the underside.
What is the Relationship Between Dozer Hours and the Cost of a D11 Dozer?
The relationship between dozer hours and the cost of a D11 dozer is crucial when determining its value. Potential buyers often inquire about this, asking how much does a d11 dozer cost? The number of hours a dozer has been in operation directly affects its overall condition, maintenance expenses, and potential lifespan, which subsequently influences its market price. Understanding this relationship is essential for making an informed buying decision.
Max Hours on a Dozer
Many who own an older dozer or are looking to buy a used dozer worry about the overall condition and hours, but what are the maximum hours you would consider on a used dozer?
Most owners will look deeply at around 7500 hours when possible, this happens much more if the owner doesn't possess the ability to rebuild their machine which could extend the life to 20,000+ hours. This will depend on what side you want to spend your money on as to rebuild or new.
A lot of this will come down to the model of the dozer and the overall age along with skills, sometimes a high-quality machine is a better cost to pay for the rebuild than to sell it off and purchase a newer dozer.
It is entirely viable and economical to rebuild a D10 or D11 machine and keep them going to 100,000 hours or more. The key is to keep them running by performing regular maintenance and not allowing for major breakdowns or neglect.
On smaller dozers though like a D3 up to a D5 after 10,000 hours range you can start preparing for a major component to need repairs or a replacement which leads a lot of owners to sell their machines before the 10k mark hits.
Overall, the larger your dozer is the more viable large overhauls can be towards extending lifespan, but even at this point until D10 or higher, there is little reward in the rebuilding time.
Biggest Concern
A core to whether you keep a dozer can come down to the maintenance history and how the dozer has been treated over those hours, the work those hours have entailed, and other similar variables.
The hour meter is a good place to start, but it should not be the only determining factor. A dozer that has been well taken care of with regular maintenance and no hard labor may have a higher hour than one that has been used extensively for heavy work with less maintenance.
It's important to remember that bulldozers are durable machines when properly maintained.
| Dozer | Approximate Hours |
| --- | --- |
| D3 to D5 | 10000 |
| D6 to D7 | 20000 |
| D8 | 40000 |
| D10+ | 6000+ |
Tips for Buying a Used Dozer
Finding the Right Seller
A respected equipment dealership is one of the most common locations to locate a secondhand dozer. Dealerships that rent out construction equipment are becoming increasingly popular. They keep the machine operational for you with spare parts and service support long after purchase, as reputable ones back it up with components and service. Companies can discover the high-quality used dozer they desire when combined with the superior care and preventative maintenance (PM) dealers give to their equipment.
Other alternatives include private sales and auctions. However, both entail a little more legwork to ensure they're providing high-quality machines with an ethical stance.
Auctions generally provide the most used equipment in one location, which is perfect for those searching for a wide range of items. Buying at auction, on the other hand, comes with its own set of problems and risks. Companies that can't sell used dozers directly often seek out auctions as a last resort. There's also no way for buyers who get a lemon dozer that has hidden problems.
When it comes to private sellers, talk to friends, conduct internet research, and dig a little deeper into the seller's history. Look for warning flags such as negative peer reviews, unethical business practices, and even reports of stolen equipment.
Keep in mind that a private seller's objective is to sell the dozer, not whether it is a good fit. Keep in mind that a trusted equipment dealer will have a wider range of options and more inventory. Also, there will be a vested interest in finding the right match so you can build a delighted, satisfied repeat customer.
Research and Browse 
In today's contact-free buying environment, online retail reigns supreme. Websites have grown to be more search-friendly, making it simple to locate exactly what you're looking for.
Equipment upgrades, such as modifications to the make and model of machines like Deere and Topcon's SmartGrade dozer, are just a few examples of equipment change developments. Online also has the most up-to-date inventory selection. Of course, there's the added benefit of researching and browsing at leisure on the couch.
Most producers provide useful research tools on their websites. Even some video walkarounds of equipment or they can be requested, are now available on many sites.
Those who are more confident purchasing a used dozer from a local dealership should have some knowledge of what they're searching for and what's available in the market.
Timing Your Purchase 
Seasonal elements such as the harvest season in agriculture, for example, have an impact on the availability and price of used equipment. Although those seasonal factors do not apply to the construction business generally, timing is still crucial when it comes to finding a great machine at a reasonable cost.
Companies should look 30-60 days into the future to see if there will be an increase in their workload or a specific type of project that would require the use of a dozer. This period gives you enough time to research alternatives and discover what you're looking for, rather than settling for whatever is accessible on short notice.
In the instance of dealing with a dealership that does a lot of rental business, there may be a dozer on hand who can offer you the chance to buy a machine from the dealer's rental fleet.
Don't Forget the Details
The first step in purchasing a dozer is to request a full assessment of the machine, which should include hours, maintenance records, and a complete history of the equipment and applications.
Request more photographs and video, go beyond what was included in the online listing, that go into further detail on the machine as well as those that document significant repairs and major work done.
This is a major benefit of buying from a reputable dealer. Dealerships verify that each piece meets the manufacturer's standards and has no known issues before selling it to you. These records will provide you with peace of mind, knowing that your machine is in excellent condition. Private sellers or auctions may not be able to give this level of documentation.
When you look at walkaround videos and detailed photos, look for signs of wear outside of what is normal. Signs of excessive track wear or undercarriage wear are a concern because they could lead to bigger problems. Watch out for cracks, rust, and leaks.
The machine age isn't nearly as important as the number of hours on it. This is yet another situation where research and the machine's undercarriage might be crucial factors in finding the best bargain.
A machine with 1500-2000 hours on it should have a lot of life left. It would meet the criteria to be a good machine to buy.
Don't rule out buying a used machine. There are some machines that have been used for more than 4,000 hours and have had new undercarriage parts put on it. So the machine will probably still work for a long time. The warranty usually goes with the machine and is good for 5,000 hours or more.
Maintenance Management is Vital
This is the last tip for buying a used bulldozer. After you buy it, make sure to keep it in good shape. Keep doing the maintenance on it to make sure that you are getting your money's worth.
A good PM program, at its most basic, has only five significant phases:
Before starting, inspect the machine visually every day, looking for red flags such as cracks and leaks.
Fluid replacement and monitoring are done on a regular basis (Preferably Daily).
Vital points are regularly greased on a regular basis (Preferably Daily).
Engine maintenance, which includes both air and fuel filters, is conducted on a regular basis.
Maintainance records, including major work and repairs, should be written down.
Even modest efforts, such as cleaning and lubricating equipment, can go a long way for businesses that don't have the personnel or skills to properly maintain it.
This is where buying from a reputable equipment dealer continues to pay off since the dealership's trained and certified experts can cover everything from basic preventative maintenance care to complex repairs, as well as remote machine monitoring and troubleshooting.
Final Thoughts on Dozer Hours
The answer to how many hours is too much for your dozer can be tricky. The right question you should ask yourself when purchasing a new dozer is what kind of work will it need to perform?
If the machine needs to last 10,000 hours or more and won't see hard labor throughout its lifespan, then an overhaul may not be necessary at all.
On smaller machines like D3-D5 bulldozers that aren't expected to last as long (10k hour range) we recommend preparing for major component repairs after 10,000 hours.
This means getting ready now with regular maintenance and upkeep so these larger expenses don't come as a surprise later on down the road!

Robert Romboa
Just amazed daily by the heavy machinery used to make our days easier and allow for fast and simple construction from your backyard to a city!