In the United States, a Dozer Operator, classified as a construction equipment operator, averages $21.98 per hour or $45,720 per year. The U.S. Bureau of Labor Statistics (BLS) reports that in May 2020, the median annual wage for construction equipment operators was $49,100.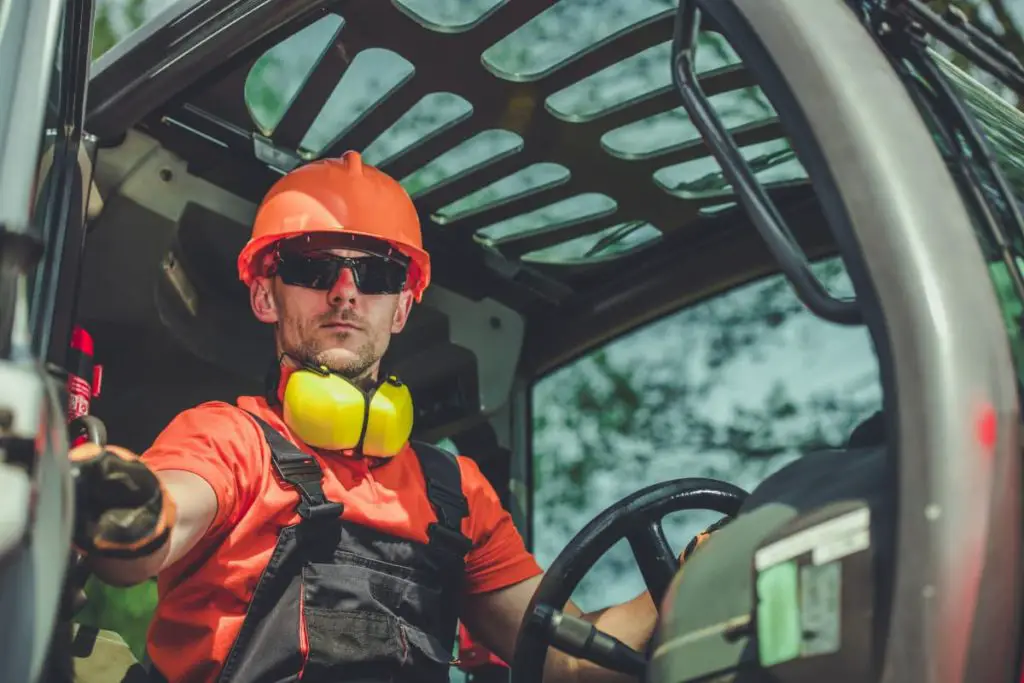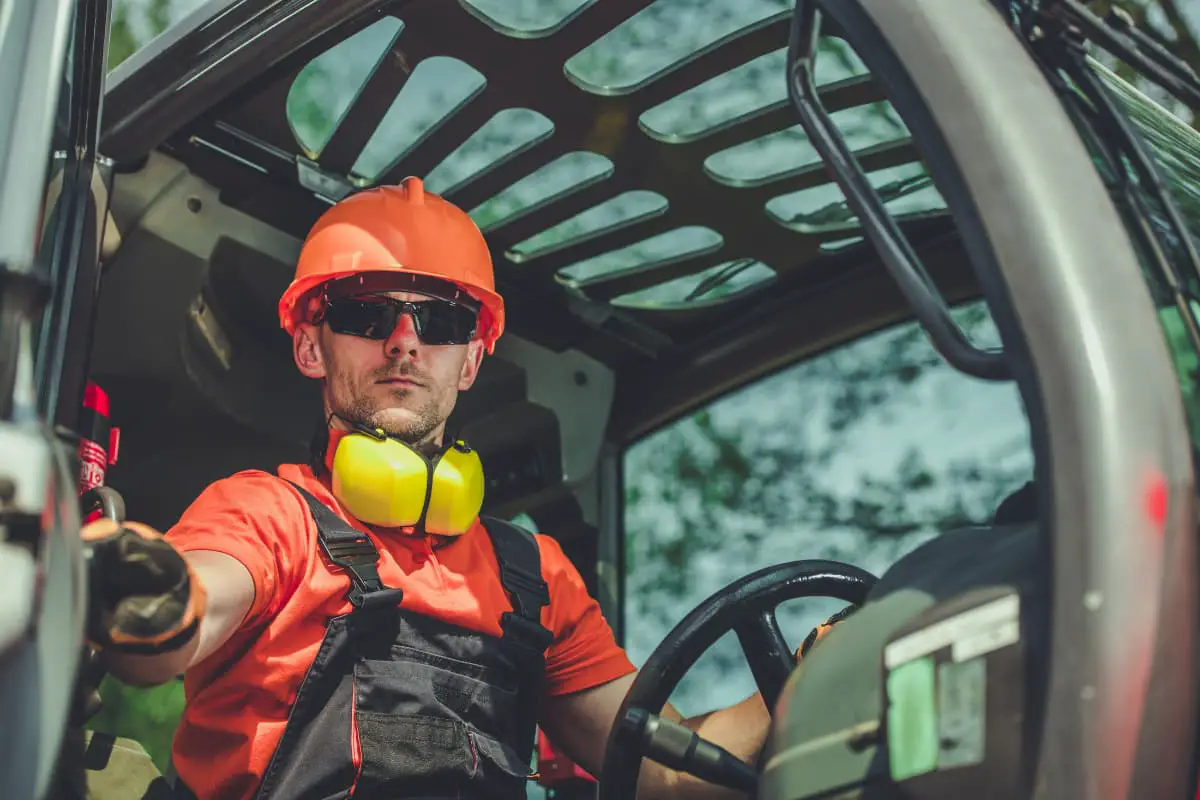 Bulldozer Operator Jobs
Bulldozer – also known as dozer – jobs belong to the operators of heavy vehicles or machines. People use these vehicles for land preparation to construct roads, dams, buildings, bridges, runways, and other structures. 
Formally, people refer to employees in these types of jobs as construction equipment operators.
What Work Do Bulldozer Operators Do?
Dozer drivers or operators have to check, perform basic repairs, and maintain their equipment. They report more serious issues to their supervisors, who then refer to more delicate fixes to mechanics. 
Primarily, they operate and drive machines while they meet existing safety standards. Usually, they work in teams made of supervisors, workers, and other construction staff. 
In addition, some of them can be experts in specific machines such as asphalt spreaders, pile drivers, concrete paving machines, and bulldozers.
How Do Bulldozer Operators Get Training?
Most bulldozer operators learn through internships that go from three or four years. Qualifications to entry include a minimum of 18 years of age, a GED certificate or high school diploma, and physical skills to do all tasks. 
Internships offer technical instruction of at least 144 hours in the classroom. This includes the on-the-job paid experience of 2,000 hours. Construction schools and junior colleges also offer training for specific types of machines. 
Based on their job specialty and state, operators may require a certification or a commercial driver's license.
Classification For Jobs
Dozer operators belong to a specific category of workers. The U.S. Department of Labor puts them all together under the name of construction equipment operators. 
Workers With Training
State labor agencies and the federal government have another classification for workers in training. The employees that have the required training for this job are called transportation engineers or operating engineers. 
Workers Qualifications
Most operators must be qualified before they can use several heavy machines. Some of them include bulldozers, scrapers, and front-end loaders. 
Newly Qualified Workers
Usually, employees who are recently qualified to operate dozers must first gain job experience before moving on to the dozers.
Bulldozer Operator Salary
Typically, bulldozer operators train for several years to qualify to operate and drive these machines at construction sites. The long time spent training pays off as good job possibilities. 
Projections are that the general job of operators will increase from 2019 to 2029 up to 4 percent. But, of course, annual salaries will depend on your region and work experience.
Salaries: On Average
The BLS reports that in 2011, the average salary for operators was 21.98 per hour or $45,720 per year. Here are some figures specific to bulldozer operators:
Lowest salary earned: $26,730 annually or $12.85 per hour. 
Highest salary earned: $72,350 per year or $34.78 per hour. 
These salary ranges reflect regional differences. Also, keep in mind that experienced workers earn higher salaries.
Salaries: Internships
There are a few opportunities for informal on-the-job training for operators. However, the most used route for most dozer operators is to enroll in a formal internship program. 
The standard requirement for this type of internship is 2,000 hours of paid work annually, using heavy equipment. The salaries for internships range from 40 percent to 60 percent, depending on the salary paid to a worker who completed training and qualified as an entry-level dozer operator.
Highest Dozer Operator Salaries By Location
New York – Dozer operators in the metropolitan area have annual salaries with an average of $85,630. 
Yuba City, California – Here, operators have an average annual income of $79,060. 
Honolulu, Hawaii – Dozer operator salaries are $77,720. 
California – The northern coast dozer operator salaries are at $66,890 per year. 
Illinois – The northwest region has an average of $62,260 per year.
Alaska – The southeast region averages at $61,180.
Careers As A Bulldozer Operator
Bulldozer operators drive a bulldozer at construction operations or production sites. Their duties include passing the surface to the ground and relocating debris, rocks, and soil. 
Operators handle the shovel, control the tractor or blade on the front of the vehicle. They operate this machine to help in constructing structures, including buildings, roads, and bridges.
Usually, to work as a dozer operator, you need to have a college degree. To operate a bulldozer, you also need operator licenses and skills, and it is best if you have working experience.
According to BLS, in the United States, dozer operators who decide for this field claim annual earnings ranging from $23,432 to $40,080. But, this amount can change significantly depending upon your skills and experience.
There is an expectation that the career will grow 10% between 2018 and 2028. And it will create 44,000 job opportunities in the U.S.
Career Path
As you move along in your career as a bulldozer operator, you may notice that you will take on a leadership role or start taking on more responsibilities. 
Using a career map, you can determine your career goals through career progression. For example, you could begin as a foreman, progress to a supervisor title, and eventually, end up as a site manager.
Bulldozer Operators: Responsibilities, Qualifications, And Skills
Dozer Operators have to accomplish their tasks and responsibilities. For that, there are specific skills that many bulldozer operators have. 
The most usual skills for a person in this position are: not being afraid of heights, physical strength, and mechanical skills.
When talking about the most vital skills required to be a bulldozer operator, most resumes always list a few of them. Some skills are heavy equipment, building sites, and grade stakes.
When looking for a job as a dozer operator, these skills are helpful to have, mainly when doing responsibilities of what is considered an essential job.
When searching for jobs as a dozer operator, instead of searching for key phrases or terms, it might be more helpful to search by industry. But what industry should you check first? Most dozer operators find jobs in construction companies.
Bulldozer Operators: Background And Experience
If you want to become a dozer operator, first, consider how much education you need. About 3.0% of dozer operators have a bachelor's degree. 
Research shows that 0.3% of dozer operators have master's degrees in terms of higher education levels. Despite the fact, you may find some dozer operators with college degrees. And you can still become an operator with only a GED or high school degree.
Research shows that the most common majors for a dozer operator are diploma degrees or high school diploma degrees. Other degrees often seen on bulldozer operators include bachelors or associate degrees.
In addition to the degrees, experiences in other jobs will help you become a dozer operator. For example, many dozer operator jobs require experience in a role such as heavy equipment operator. 
Meanwhile, many dozer operators also have previous career experience in roles such as an operator or equipment operator.
Conclusion
Many employees learn how to operate construction equipment after getting a high school diploma or equivalent. At the same time, others learn by going to vocational schools or through an internship.
Another thing to keep in mind is the work conditions. Bulldozer operators may work even in terrible weather. Most dozer operators have irregular work schedules, including work full time, extra hours, and some schedules that include nights.
For operators' jobs, please make sure to check resources for salary and job based on your area and state.

Robert Romboa
Just amazed daily by the heavy machinery used to make our days easier and allow for fast and simple construction from your backyard to a city!