If you are about to buy heavy equipment, you might be wondering what paperwork confirms the ownership of the vehicle. First of all, some heavy pieces of equipment are not considered vehicles; they are machines.
Heavy equipment doesn't have titles. If you are buying a used machine, you could ask the seller to provide you with the original sales invoice with their name in it. Also, your local police department runs the Product identification number (PIN) to confirm the vehicle is not reported missing.
We know it may seem weird to you, and now you probably have more questions than answers. But we will look into what it means for each specific case, and hopefully, we will clear most of your doubts by the end of this article.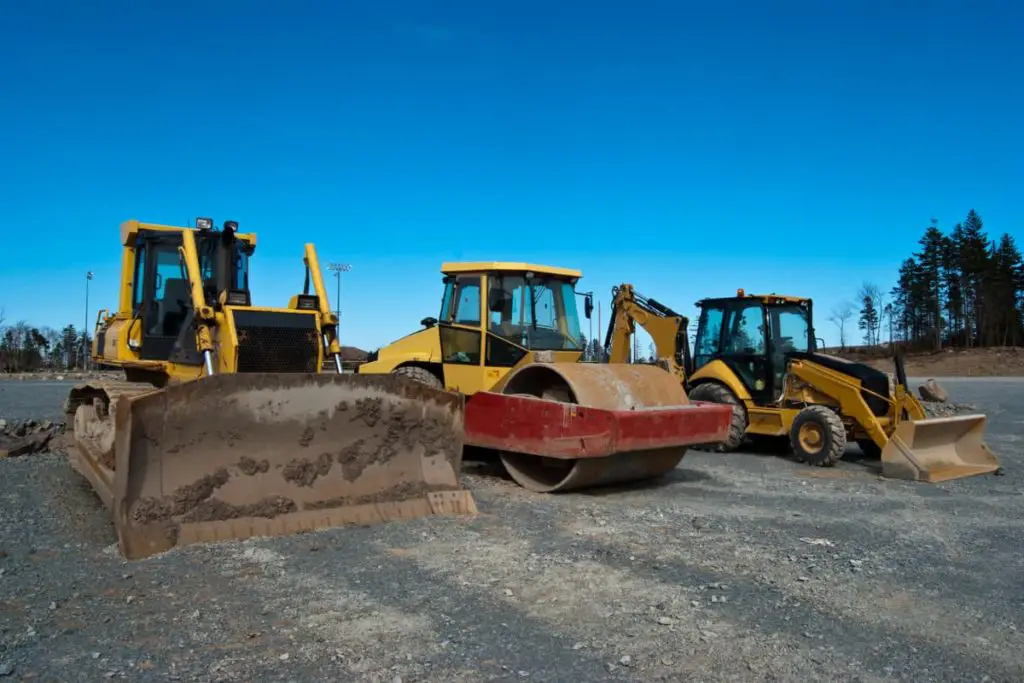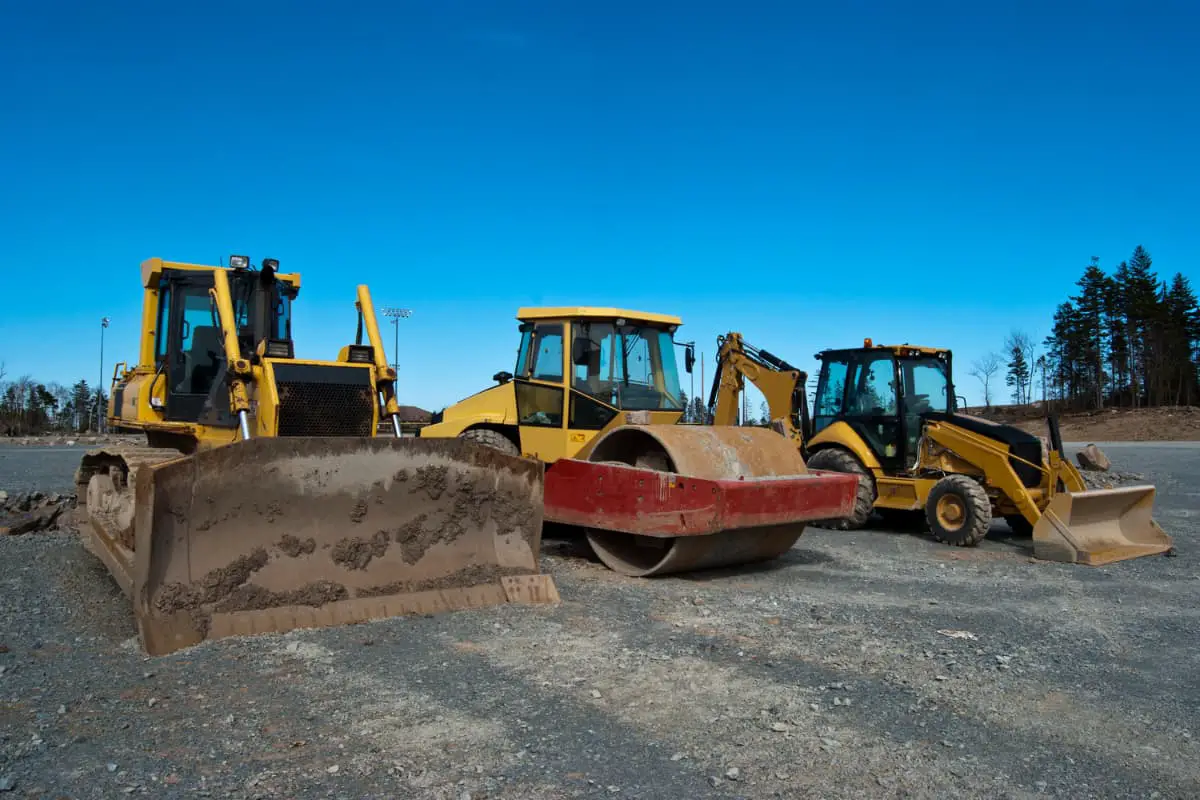 Understanding The Variety Of Heavy Equipment
As we already mentioned, heavy equipment is a piece of machinery. These machines move using their own power but are considered commercial vehicles. Heavy equipment goes under this category because people use it to transport materials.
Heavy Equipment Subcategories
Let's see a list of subcategories of pieces of equipment that don't require titles.
Track-type
This subcategory includes:
– Tractors used in agriculture and farming
– Bulldozer, track-type, and other vehicles used for earthmoving
– Snowcats
Excavators
It includes excavators used in water such as:
– Amphibious excavator used in swamps
– Dredgers used in the construction of dams and the suction of submerged materials.
– Compact excavator
Mining Excavators such as:
– Draglines
– Bucket-wheel excavator
– Power shovel
Excavators used in construction:
– Diggers
– Long reach excavator, often employed for demolition.
– Steam shovels
– Trenchers
– Walking Excavator
Excavators used to move materials from one place to another:
– Reclaimers
– Vacuum excavator
Timber
Motorized vehicles dedicated to forestry are also included.
Here's a list:
– Feller buncher
– Harvester
– Forwarder
– Skidder
– Yarder And any other equipment used to drag logs.
Platforms
This subcategory includes vehicles used to move people, materials, and other heavyweight things. The following list contains some examples of this subcategory:
– Aerial work platform
– Lift table
– Crane
– Forklift
– Straddle trucks
– Reach stacker
– Telescopic handlers
Paving
This subcategory includes the equipment used to set asphalt used to pave streets, bridges, and parking lots.
– Asphalt paver
– Road roller
Underground
This subcategory includes equipment people use to create tunnels underground.
– Header machine
– Tunnel boring machine
Hydromatic tools

Tamping machine:
– Pile driver
– Rotary tiller
Highway
– Dump truck
– Concrete mixers
– Lowboy
Other Vehicles That Don't Require Titles

– Grader
– Skid steer loader
– Backhoe
– Pipelayer
– Track loader
– Hydraulic machinery
– Dump trucks
– Scraper
– Waste compactors
– Loaders
Why Don't These Machines Require Titles?
There are several reasons why the machines in the list above don't require a title. Vehicle titles exist for several reasons, mainly as a control measure.
Titles, also known as "pink slips," allows you to see accurate information about the vehicle. Some of the information you find in titles are extremely valuable because they tell you about the conditions of the unit you are purchasing.
This document exists to make commercial trade fair between people. Also, titles create a relationship between a vehicle and its owner.
When it comes to commercial vehicles, we don't need titles because they represent a lower risk when compared to other engine-powered vehicles. Some of the reasons include:
Commercial vehicles don't drive long distances.

They cause fewer traffic accidents.
Don't represent a risk to other drivers.

There are fewer chances these vehicles get stolen.
Do I Need Backhoe Certification to Sell or Transfer Ownership of Heavy Equipment?
Backhoe certification renewal frequency is not a requirement for selling or transferring ownership of heavy equipment. While it is advisable for operators to maintain current certifications to ensure safety and efficiency, there are no legal obligations when it comes to selling or transferring heavy machinery. However, potential buyers may prioritize certified equipment for their own operational purposes.
If There's No Title: Can I Get Insurance?
Yes, you can have insurance even if your equipment has no title. The insurance company will conduct an inspection and gather all the information they need before getting your policy.
Murphy's law states, "if something can go wrong, it will go wrong." When you purchase a piece of heavy equipment, you invest a significant amount of money, and it's normal if you want coverage. You may be searching for something that can protect your gear from any operational damage.
Here are some reasons why people commonly get an insurance policy for their heavy equipment.
You rent your equipment and want to be covered in case of damage.
There's a risk of theft in small pieces of equipment.
You leased a piece of equipment, and it's you are accountable for its wellbeing.
Additionally, some people choose to have insurance policies that can cover the loss of the equipment and compensate for the economic loss caused by the damaged machine.
Also, insurance policies can cover the operator and the business owner in case of an operator's accident.
Most people recommend consulting with an expert before you decide which policy to choose. These are legally binding contracts, and if you don't ask the right questions, you might end up stuck with some terms you don't like.
If There's No Title: How Can You Buy Through A Loan?
The title is not as important as the insurance if you want to lien your equipment. Most financial entities will ask you for insurance. They know this type of vehicle doesn't have titles.
Nevertheless, you need specific documentation such as:
A sales receipt
Serial number or product identification number (PIN)
Photos of the equipment
Frequently Asked Questions
Do I Need Registration Certificates For Heavy Equipment?
No, you don't need registration certificates for heavy equipment. DMV will require a title document to issue a registration. Since you don't have a title, there's no way you can get a registration certificate.
Do 18-wheelers Have Titles?
Yes, they do have titles. Even though they are big vehicles dedicated to carrying loads, they are considered semi-trailers. If you have an 18-wheeler you don't move anymore; you probably don't need a title. But if you are hitting the road in your trailer, you must have your title and registration.
Do You Need A Certificate To Operate Heavy Equipment?
Yes, you do. Heavy equipment can be harmful in the wrong hands. You must be sure you get certified to operate these machines. Either if you are the owner or an employee.
Also, note not all pieces of equipment are designed the same way. So, the fact that you can handle a dozer doesn't mean you can manipulate a harvester.
Does Heavy Equipment Have Vin Numbers?
No, heavy equipment doesn't have VIN numbers. These vehicles come with product identification numbers (PIN). PINs can be 9-digit to 17-digit long. You can find these numbers in plates located close to the machine's arm.
Does Heavy Equipment Require Plates?
No, heavy equipment is not considered a vehicle. Dozers, dump trucks, cranes, and other machines in this category don't need plates.
How Can I Protect Heavy Equipment From Robbery?
There are some options available for you to protect your heavy equipment from robbery:
Install a vehicle alarm.
Get an insurance policy that covers theft.
Get a GPS installed.
Hire security services from a third party.
Install CCTV in your parking area.
Install motion-activated lamps in your parking lot.
Install anti-theft systems. These are available to lock:

The equipment tires or tracks
Ignition locks
Battery locks
Conclusion
Now you know heavy equipment doesn't require titles. These are considered pieces of machinery. Even though you see they move around and can transport people and cargo.
The main reason is that they don't represent a traffic liability. These vehicles rarely ride in busy streets, and when they do, they must follow certain restrictions.
Anyways, the title is nothing you should worry about. Instead, you can focus on getting a good insurance policy that can protect your investment. Whether your company uses the equipment or rents it, there are risks involved in handling these machines.

Robert Romboa
Just amazed daily by the heavy machinery used to make our days easier and allow for fast and simple construction from your backyard to a city!