The importance of backhoe excavators cannot be overemphasized. From constructing residential and commercial buildings, pavements and roads, to bridges, nearly everything we see around us was built using a backhoe. This multipurpose equipment is used to excavate, move goods, push soil or snow, breaking asphalt, and more.
Because backhoes are such a prevalent machine in the construction business, their demands keep skyrocketing. Backhoe operators are in high demand, according to the US Bureau of Labor Statistics.
They also expect a construction boom in the subsequent years. This means you'll have a lot of opportunities to get hired. So if you've been thinking about becoming a backhoe operator, now is the moment to make a move and get things right.
However, you may wonder how to get your backhoe certification and how often its renewal is needed. If these are among your worries, you're in the right place. This article will provide answers to all these puzzles and more. Continue reading to find out.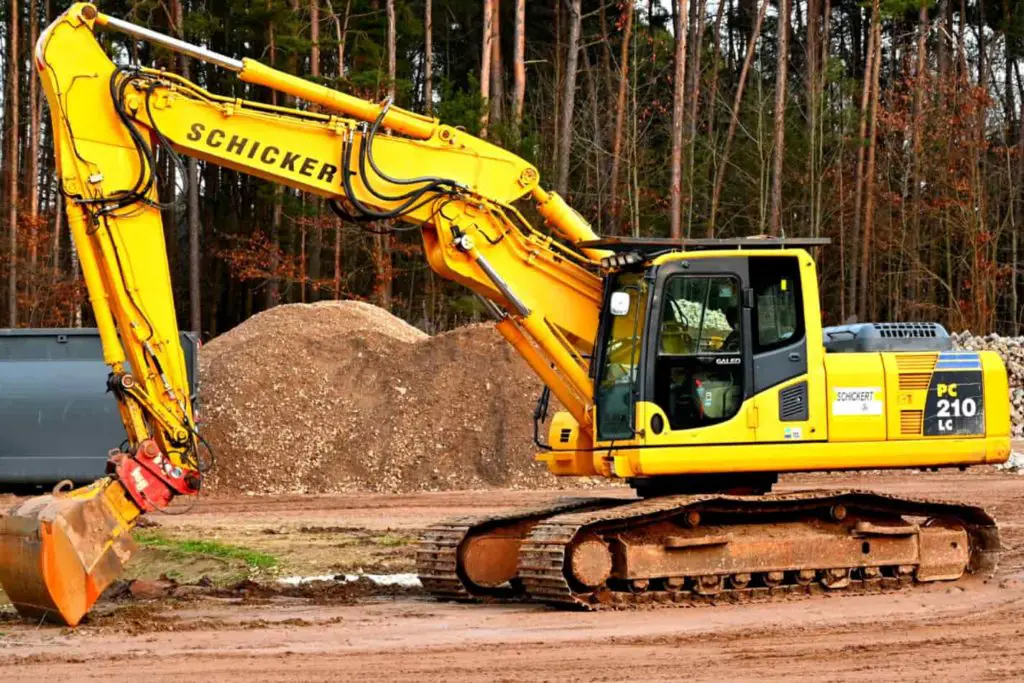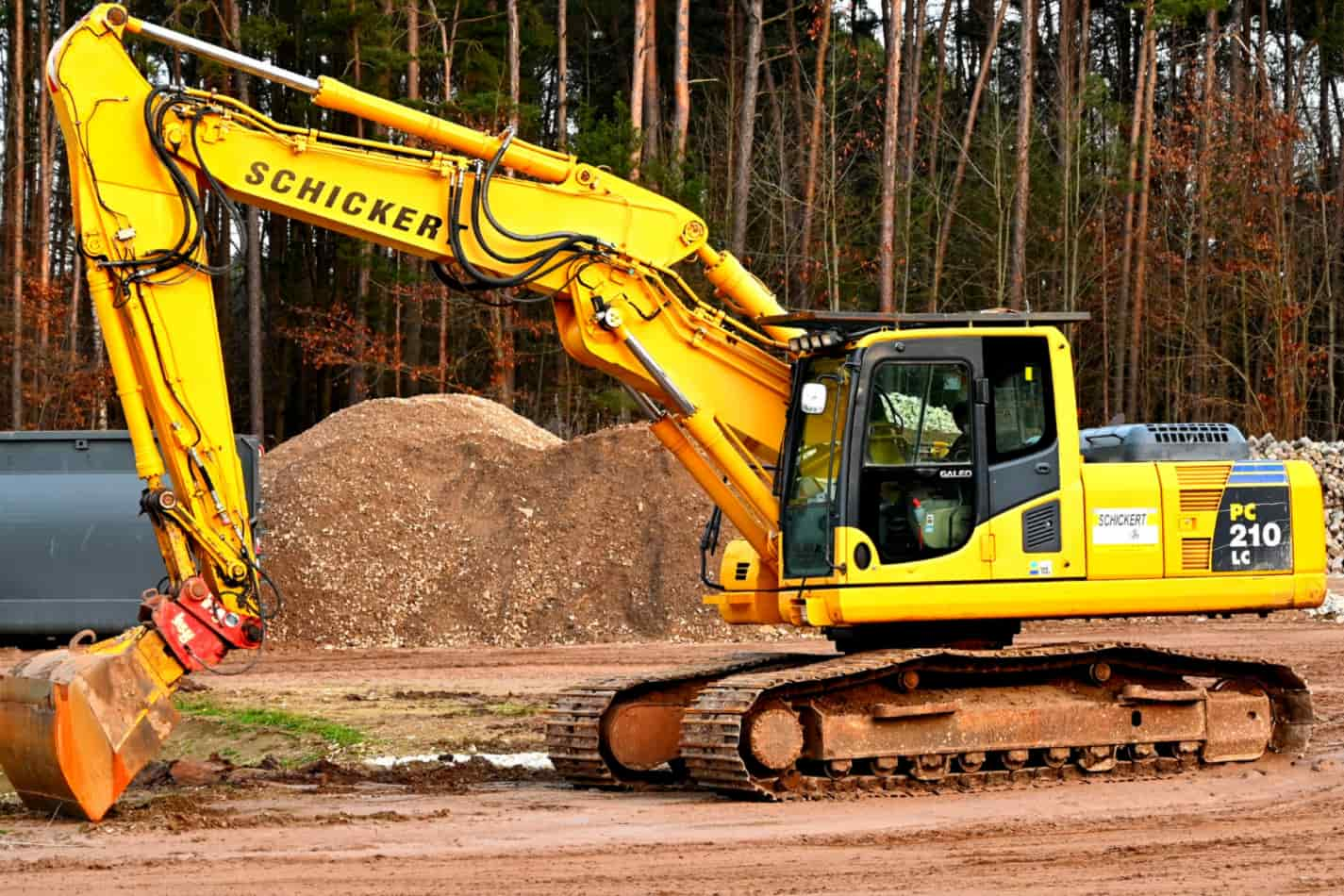 What is a backhoe used for in the construction industry? 
A backhoe is made up of a standard tractor with a boom and a digging bucket attached to the boom arm. 
Backhoes are used for a variety of tasks. When repaving a road, they dig holes and trenches, transport light construction items, push around rocks, soil, dirt, or snow, and crack asphalt.
Their small frames and ease of maneuverability make them ideal for various tasks in the construction industry, from road building to residential development.
A backhoe's unique adaptability and digging rule constitute the reasons why it is valuable and widely used in the construction section. 
What are the conditions to be a backhoe operator? 
You must possess a backhoe operator's license to drive a backhoe. You must first have a high school diploma or equivalent to get one. A diploma or GED certificate is required for the majority of construction jobs. However, having a college degree is not necessary. 
Working with heavy machinery is taxing, so be sure you're in good physical shape and health before applying for a training course. Medical tests may be required for some classes and certificates to prove your health.
How do I obtain a backhoe certification or license? 
You can train on a backhoe and various other machinery to earn your Certificate of Heavy Equipment Operations. Depending on the training you choose, it takes three weeks to four years to finish a course and become certified or licensed.
Once you've received your certification and license, you can look for backhoe operator jobs. Typically, the institution where you completed your course can aid you in obtaining an entry-level position. 
Certification Options
Individuals can take certification classes to gain the skills and knowledge to handle a wide range of workplace machinery. The courses cover safety requirements, equipment maintenance, and other useful skills.
Also, applicants are typically required to have a valid driver's license, and some programs also require a high school diploma. The training covers heavy machinery operation, safety standards, maintenance, and emergency preparedness.
Backhoe operators do not require certification in the end. A driver's license will be necessary to assist in moving backhoes and other large equipment between work sites.
Furthermore, the rules and standards for backhoe operation may differ depending on your location. To avoid any unpleasant surprises, you should explore your local requirements.
Understanding the demands of backhoe operators and ensuring that your crew has the knowledge and skills to work with huge equipment ensures that everyone is safe and productive.
Licensing for Backhoes
You can learn how to operate large equipment like backhoes through training programs. However, there are no restrictions for operating a backhoe regarding the license.
Enrolling in a training program can give you the necessary abilities to operate a backhoe. It may also increase an employee's or potential employee's value in the eyes of their present or future employers.
Irrespective of whether you've completed a training program, you must adhere to the Occupational Health and Safety Regulations for trenching and excavation.
Keeping your backhoe certification and licenses up to date is crucial for a continual flow of work and prospects for advancement. So you will want to go in for backhoe certification renewal_when and how often? This article will answer next. Read on!
When and How often should a backhoe certification be renewed?
What training is necessary for heavy machine operators returning to work after periods of closure, layoff, or shielding to ensure that their skills and knowledge are up to date and that they can assist keep operations safe and compliant?
So how often should backhoe certification or license be renewed? Should it be every few years or every few decades?  
The quick answer is every three to five years. However, there are a few notable outliers, for instance, following a time of absence. This is especially true when operations are ramping up and operators haven't worked in months, perhaps due to the Covid-19 lockdowns.
Though it's doubtful that an operator forgot all they learned before lockdown, providing refresher training for operators will allow you to go over any concerns, repeat best practices, and feel secure in the safety, efficiency, and compliance of your operation moving forward.
However, occasional users would be another exemption to the 'three to five-year' norm. This may apply when persons who have finished training but do not utilize equipment regularly are required to fill resource shortfalls. These individuals should complete refresher training before operating a lift truck or other materials handling equipment.
Other exclusions, in brief, include identifying harmful working practices or the occurrence of an incident and any significant change in working methods or surroundings.
Conversion training (rather than a refresher session) is likely to be necessary if the type of machine the operator is expected to use changes.
Tip: 
Certification is valid for five years, according to the US Department of Labor's Occupational Safety and Health Administration. On the other hand, a license is valid for the period specified by the licensing department/office, but not more than five years, for compliance with this section.
Therefore, you should renew your backhoe certification once every five years and your backhoe license as soon as it expires, depending on the time specified by the licensing department in question. 
Also, update your resume once you renew your backhoe certification or license; keep learning. 
Conclusion
According to the Bureau of Labor Statistics, job growth in the construction industry is projected, with opportunities for advancement.
Heavy machinery operators may pursue careers as foremen, supervisors, or project or senior managers. Some of the operators go on to start their own construction or contracting companies.
It may interest you to know that several factors, including education level, years of experience, tasks, and location, determine the average salary of a heavy equipment operator. So you want to keep learning. 
Also, update your career objective or summary of credentials when upgrading your resume with your education and experience. Tell potential employers why you want to operate heavy equipment and what you aim to achieve. 
Thanks for reading to the end. We hope you learned! And we wish you the best.

Robert Romboa
Just amazed daily by the heavy machinery used to make our days easier and allow for fast and simple construction from your backyard to a city!