Crane operators spend their days alone, perched 45m in the air in a small cab. The only other human contact is the radio signal that gives them instructions on moving the crane.
Getting into the cab is a difficult feat, as there are 135 steps leading up to it.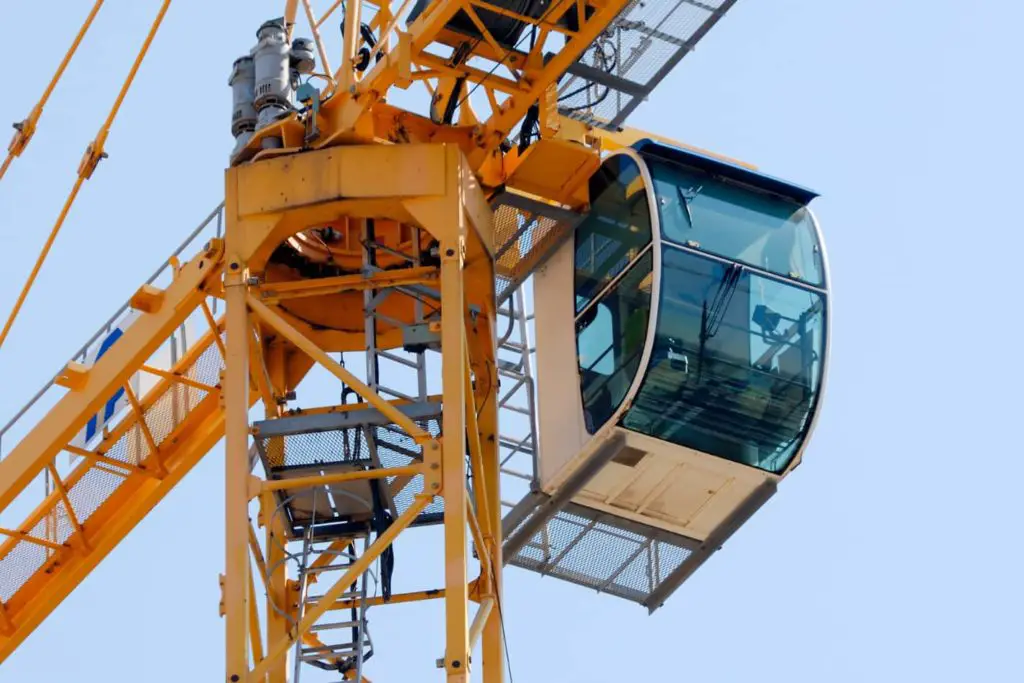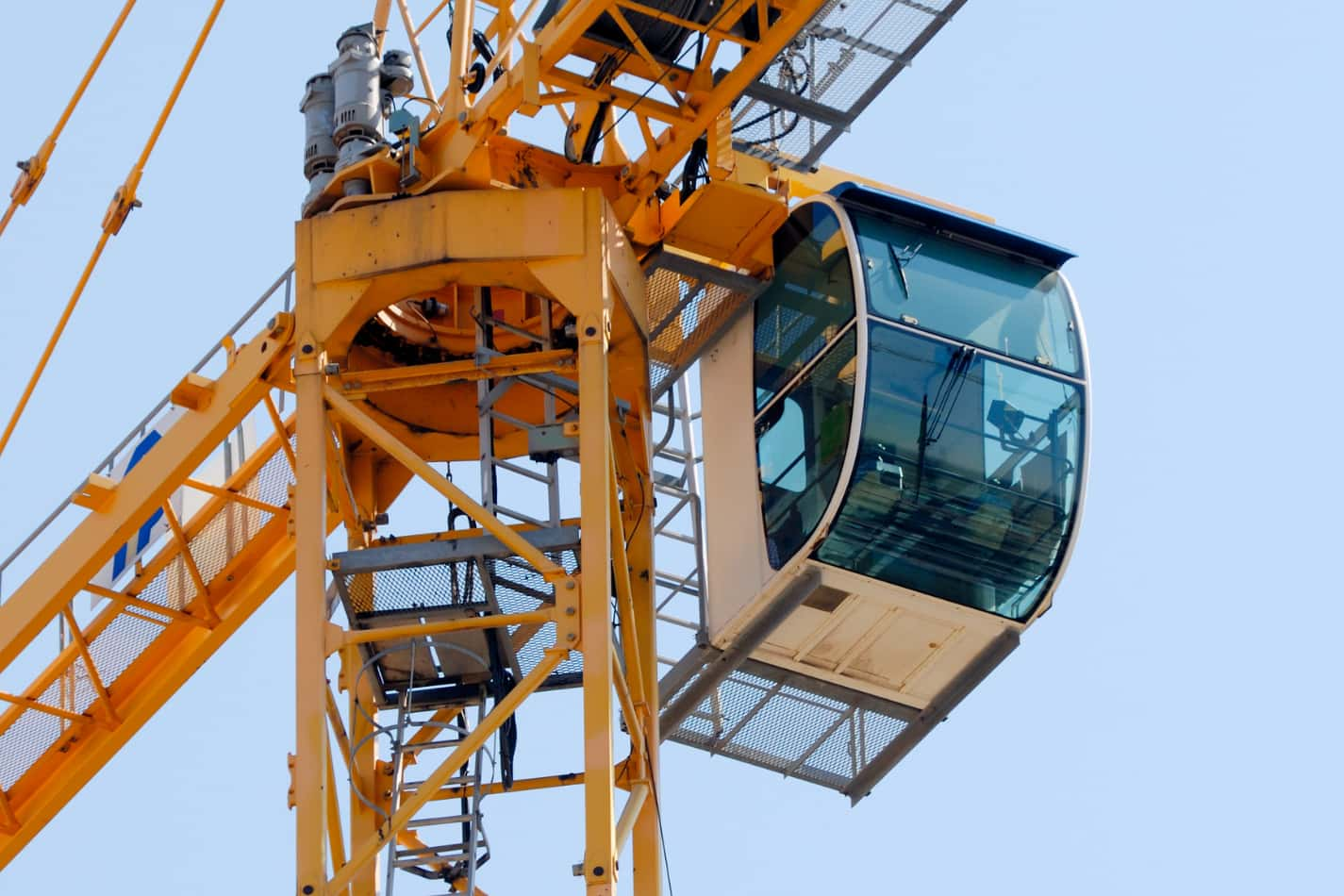 Job duties of crane operators
Crane operators must be skilled in a number of disciplines. In addition to having a good knowledge of ANSI standards, they must be able to communicate effectively verbally and in writing.
They must also be able to work independently and as part of a team. Additionally, crane operators must pass a background check and drug test before they can work in the industry.
Operators also must be able to communicate effectively with other construction workers.
They must be able to follow verbal and written instructions, as well as instruct other construction workers, including dogmen and riggers, where to place outrigging and blocking.
They must also be detail-oriented and be able to spend a long time working in confined spaces.
Operators are responsible for controlling a crane's movements and lifting capacity. They must have a thorough knowledge of crane safety and the ability to identify faulty parts and facilitate repairs.
Additionally, they drive mobile cranes to construction sites. Operators operate and control cranes for heavy machinery and equipment, lowering and raising the boom or load line.
They also perform preventative crane maintenance according to manufacturers' specifications and OSHA regulations.
As the construction industry continues to grow, the need for qualified crane operators is expected to rise. While entry-level positions are sometimes available, most employers will prefer applicants with one to five years of experience.
Crane operators are expected to be in demand for the next few years, with the Bureau of Labor Statistics projecting that there will be 1,290 new openings by 2024.
Operators must comply with strict safety regulations and ensure that the crane meets ASME volume requirements and is in good mechanical condition.
Operators must also follow all relevant regulations and procedures and ensure that the crane is properly rigged for safe operation. They must also ensure that the lifty area is clear of people and other obstacles.
When writing a job description for a crane operator, it is important to highlight the specialized tasks required for the job.
Crane operators must be highly skilled and capable of collaborating with construction workers and other operators.
They must also have strong problem-solving skills, as well as be able to work in challenging conditions.
What Techniques Can Be Used to Get Heavy Equipment Unstuck?
When faced with the challenge of getting heavy equipment unstuck, there are a few effective techniques to consider. First, employing the use of additional traction such as sandbags or plywood can provide the necessary grip for traction. Secondly, utilizing winches or tow straps to apply pulling force can help dislodge the equipment. Lastly, engaging the assistance of a professional towing service is often a reliable option for getting heavy equipment unstuck.
Training programs
Training programs for crane operators help new workers become certified and licensed, enabling them to operate heavy equipment safely and effectively.
A good training program will involve a blend of instructor-led sessions and self-study, giving participants plenty of time to process their new knowledge.
Additionally, they will be able to ask questions at any time and participate in discussion groups.
The instructor will also cover topics like worksites and operations, technical knowledge, load charts, and specialty cranes. They will also prepare their students for the certification exam.
A crane operator must know all of the safety protocols to operate it safely. In addition, operators must also learn about the proper maintenance of the equipment and how to effectively communicate with the other team members who work on a construction site.
A crane operator should be detail-oriented and be disciplined to spend hours in a control booth. Physical strength and manual dexterity are also required.
Crane Tech's Mobile Crane Professional Operator Development program puts operators on the road to becoming NCCCO-certified operators in a short period of time.
It also includes additional topics including how to become a Qualified Rigger, which OSHA requires. This program is recommended for those who want to become mobile crane operators, supervisors, and riggers.
After completing the practical test, candidates must schedule a time to take the written exam. In order to pass this exam, candidates must have a valid medical examiner's certificate and must pass the medical examination.
The NCCCO administers a paper-and-pencil written exam on a monthly schedule. There are usually 50 items on the exam and it will take about an hour and a half to complete.
Once they have completed their training, trainees are often matched with a mentor who can help them transition from classroom to job site.
This mentor can also open up job opportunities for them. After completing their training, crane operators may also choose to pursue a number of certifications that will boost their marketability and pay.
Once certified, students can choose to specialize in a specific type of crane. In order to become a certified crane operator, students must complete NCCCO-certified courses in at least one crane type.
Certification requirements
Before operating a crane, the operator must be certified. This certification is required to operate all types of cranes, including mobile cranes, derricks, and fixed lattice booms.
To receive the certification, an operator must complete 1,000 hours of safe operation. The hours of work can include inspections, setup and assembly, travel, and training.
Operators must also pass a written exam that is specific to their crane type and capacity level.
In addition to providing training, employers must evaluate operators according to the guidelines. These evaluations must be documented and made available on the worksite.
Documentation must include the name of the operator and evaluator's names and the make, model, and configuration of the crane used in the evaluation. In addition, the evaluator must sign off on the documentation.
Certification requirements for crane operators may vary depending on your state. In some states, operators must have a CDL license to operate a crane.
A state or local government may issue the license. For a crane operator to meet the OSHA requirements, they can take one of three routes: an examination through a government-approved testing organization, or a government-accredited employer program.
Crane operators who wish to work with telescoping cranes must be certified to operate them safely.
These jobs are typically more demanding. Additionally, employers must qualify crane operators for their workplace by knowing the crane type and evaluating any accommodations needed.
Those who are certified cannot be hired to operate cranes without the proper qualifications.
OSHA's 29 CFR Part 1926 provides updated requirements for cranes in construction. These requirements include sign installation and crane operator certification.
While many aspects of this rule have remained the same, the certification requirement may be the most costly aspect of compliance.
However, it is important to note that a crane operator should obtain appropriate training prior to starting their work.
As part of OSHA regulations, operators must be certified every five years. They must complete a training course or take a test to get this certification.
The training course should last between two and four days. It is important to note that these training programs are not cheap but will increase your chances of passing the test.
Salary
One of the most important steps in becoming a crane operator is to get the right education and experience. Getting a crane operator's license and certification will give you the knowledge and skills you need to operate and maintain the equipment.
You will also need knowledge about safety procedures and protocols. You can get this training through an employer-audited program. Once you have these qualifications, you can look for a job.
Various apprenticeship programs are available for people who want to become crane operators. These courses usually last one to three years and include classroom time and on-site training.
To enroll in such an apprenticeship program, you need to undergo substance screening and show proof of health. Once you have completed the program, you can start working for a crane operator company and receive hourly pay.
The salary for a crane operator begins at about 50% of a normal operator's salary, and it increases as you gain experience.
When looking at the compensation range for a crane operator job, it's important to remember that the salary you'll earn will depend on where you live and the state you're working in.
Luckily, there are many states with higher salaries than the national average. For instance, you can expect to earn $70,663 per year in California.
According to the Bureau of Labor Statistics, the need for crane operators will rise by 16 percent by 2020.
The demand for crane operators will be higher in some industries, like construction and ports. However, only 10 percent of crane operators are licensed to operate towers, which is a high-growth niche.
A crane operator's salary varies but can be as high as $56,000 a year in New York City. In addition to the base salary, you may also receive benefits and tips.
The average crane operator's salary in New York is $31,410, and the top 80 percent makes $80,760.
As a crane operator, you must be physically fit to perform your duties. The job requires bending, stooping, and operating the controls.
In addition to being physically fit, crane operators require strong problem-solving skills and must be able to work with a team to stay safe while operating the machines.

Robert Romboa
Just amazed daily by the heavy machinery used to make our days easier and allow for fast and simple construction from your backyard to a city!