Crane operators are an important element of any construction crew, and you're sure to see one or more, on the job. According to the Bureau of Labor Statistics, Crane Operators will have 1,290 new job vacancies (10 percent growth) between now and 2028.
If you're unsure whether or not a job as a crane operator is suited for you, consider the following questions.
Do you have good hand-eye coordination? Do you have strong communication abilities and a good sense of depth? Do you want to work with big equipment? Would you be willing to travel for work? Are you able to work at a high level or comfortable working outside in a noisy environment? Do you want to work in the construction, mining, shipbuilding, railroad, or crane rental industries? 
If you answered yes to these questions, becoming a crane operator might be your ideal career choice. However, you might wonder what a crane operator entails and what the prospects for such a career are?
Whatever the case, search no further. This article will provide all the answers you need regarding this. Read on to learn more!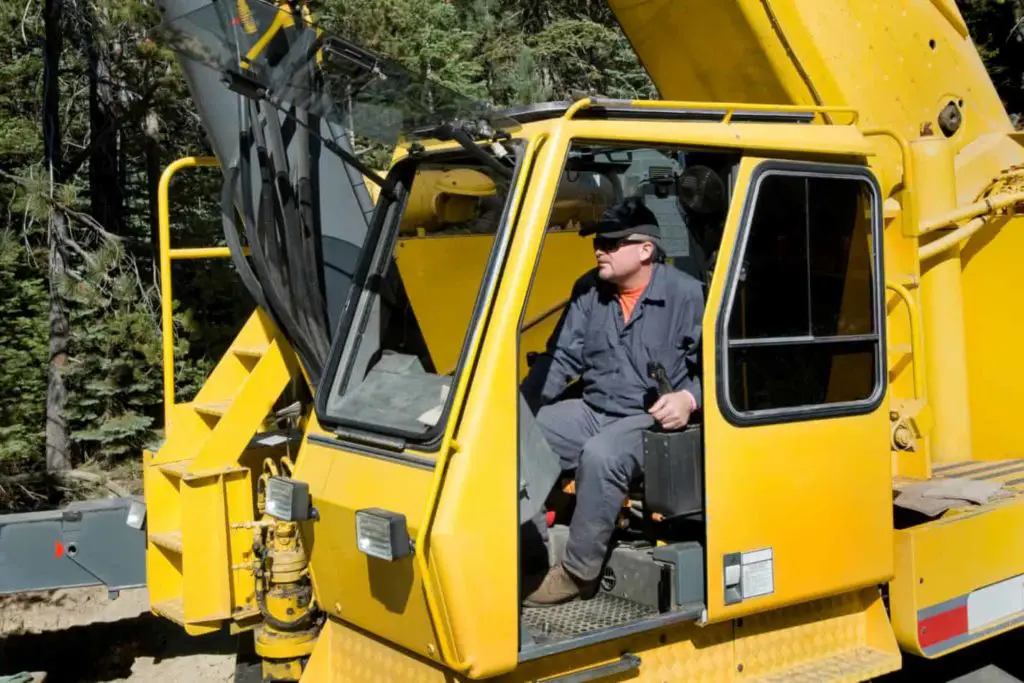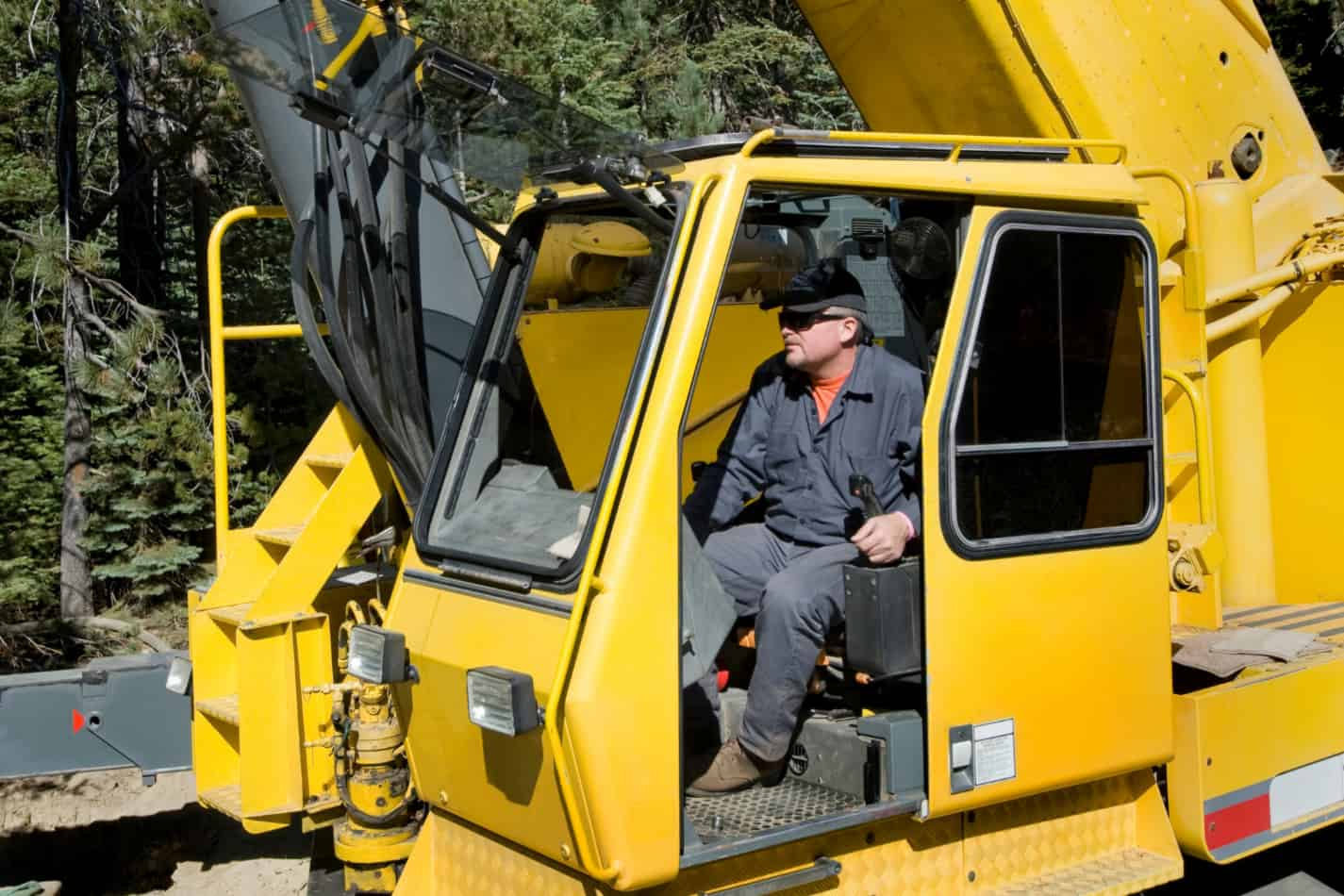 What is a crane operator? 
A crane operator is one who works to move objects from one location to another using one of several types of cranes. Crane operators might work for a firm or as self-employed contractors with their own equipment.
They often spend the entire day, including breaks, in their cranes, which can be noisy and uncomfortable.
Crane operators work in warehouses, ports, construction and industrial sites, and surface mines, among other places. While specific positions allow entry-level workers, most businesses prefer people with one to five years of similar experiences, such as construction or mining. 
What is a crane operator's job description?
Crane operators work in various industries, including pulp mills and refineries, construction, mining, metal fabrication, warehousing, and storage.
However, some older cranes are extremely noisy; thus, ear protection is often required. Crane operators usually spend most of the day on the crane, eating lunch and taking breaks in the cab.
They spend the entire day communicating with others, and they use hand signals from the crew to do so.
 Crane operators work a 40-hour workweek on average (8 hours a day, 5 days a week). Notwithstanding, there will be times when you will be required to work overtime, just as there will be times when you will be required to work overtime in many other occupations.
The amount of overtime you work is determined by the industry you work in as well as the region you live in. This changes depending on the work.
What are the duties and responsibilities of a crane operator? 
A crane operator must use a mobile or stationary crane to transport, lift, and move big goods with high precision. This profession necessitates operating as part of a team, following instructions, and operating large machines comfortably. 
Following the Safety Protocol is an example of a typical day's work
Working as a Crane Operator necessitates adhering to stringent regulations to avoid harming the machines or products being moved while ensuring safety of the Crane Operator and other team members.
This necessitates assessing the weight of the things to be moved and ensuring that it does not exceed the weight limit to avoid overload.
Handling the crane 
These pros must use their hands to operate the crane's levers, wheels, dials, electromagnets, cherry pickers, and their feet to operate the foot pedals.
Crane operators must rotate the crane on its chassis, move the crane boom up and down, and raise and lower the load line to control the crane's direction and speed.
Crane Maintenance
Crane Operators must maintain cranes regularly for them to perform at their best. They'll have to clean the cranes and other tools they'll use on the project.
They must inspect the crane, cables, pulleys, grappling devices, and other parts daily to ensure that no safety issues or malfunctions exist.
If any areas of concern are discovered, Crane Operators must determine what is not operating properly and troubleshoot the problem by making modest repairs.
Order Management
Crane Operators must evaluate their schedules to organize the sequence of daily orders and deliveries. They must write down and follow the particular instructions and procedures for loading the items on each job ticket.
These specialists must retain accurate descriptions of what was transferred and where it was relocated.
Team Spirit
Crane Operators must communicate with team members to complete the work properly and safely.
They must obey supervisors' or forepersons' verbal and written directions, advise workers on where to place outrigging and blocking, and communicate with others via hand signals or radios.
How Can Improving Heavy Machinery Skills Enhance a Crane Operator's Job?
Improving heavy machinery operator skills can drastically enhance a crane operator's job performance. By investing time and effort to boost heavy machinery operator skills, crane operators can become more proficient at operating complex machinery, increasing safety levels and efficiency. This enhancement can lead to better job opportunities and increased job satisfaction in the highly specialized field of crane operation.
What skills do I need to become a crane operator?
Crane operators should have the following skills:
Working knowledge of how to operate and maintain machinery and tools
Good teamwork abilities
Endurance and the ability to remain cool under pressure
Pay close attention to the details.
Excellent spatial awareness.
What career opportunities are there for Crane Operators?
Nowadays, crane operators are in high demand. On a building site, there are many distinct jobs, such as contractors, electricians, cement layers, and so on, but a crane operator's specific skill set is critical to the success of most construction projects.
As the number of large modern constructions continues to rise, crane operators have more prospects.
According to the Bureau of Labor Statistics, Crane Operator positions are predicted to expand 10% between 2018 and 2028. This is slightly higher than the national average for all jobs but significantly more than the national average for highly skilled jobs.
The crane industry's development has resulted in the establishment of stable jobs.
 Conclusion
To summarize, as a crane operator, you will be responsible for the safe operation, control, and maintenance of cranes. This will mean;
Every day, you'll be performing machine safety inspections
Crane installation and operation
Collaborating with a banker to guarantee site security
You'll move material about the site following a plan or schedule.
Monitoring the crane's stability and load weights. 
Performing minor machine repairs
Notifying the supervisor of any problems
Keeping track of the stuff you've moved and making sure your travel routes are clear
Working in a noisy environment on-site.
Thanks for reading to the end. We hope you learned.

Robert Romboa
Just amazed daily by the heavy machinery used to make our days easier and allow for fast and simple construction from your backyard to a city!