Nowadays, crane operators are in high demand. By Bureau of Labor Statistics, research predicts Crane Operator positions to expand by 10% between 2018 and 2028.  
There are many different jobs on a building site, such as contractors, electricians, cement layers, and so on. Still, a crane operator's specific skill set is critical to the success of most construction projects. As the number of large modern constructions continues to rise, crane operators have more prospects.
Notwithstanding, Crane's operation can be dangerous, especially if the operator is unskilled or fails to follow standard workplace safety procedures. Typically, most crane truck accidents result from:
Limited experience with the different crane models
Failing to properly secure the crane
Ignoring weather conditions
Failing to double-check if the ground and equipment were levels
These are some of the most common overall among many others. 
Crane operators must be vigilant, aware of what is typical, and recognize when anything is wrong. This can only be possible if the workforce receives proper crane operator training. This begs the question, 'how much training is required to become a crane operator?' Continue reading to find out more.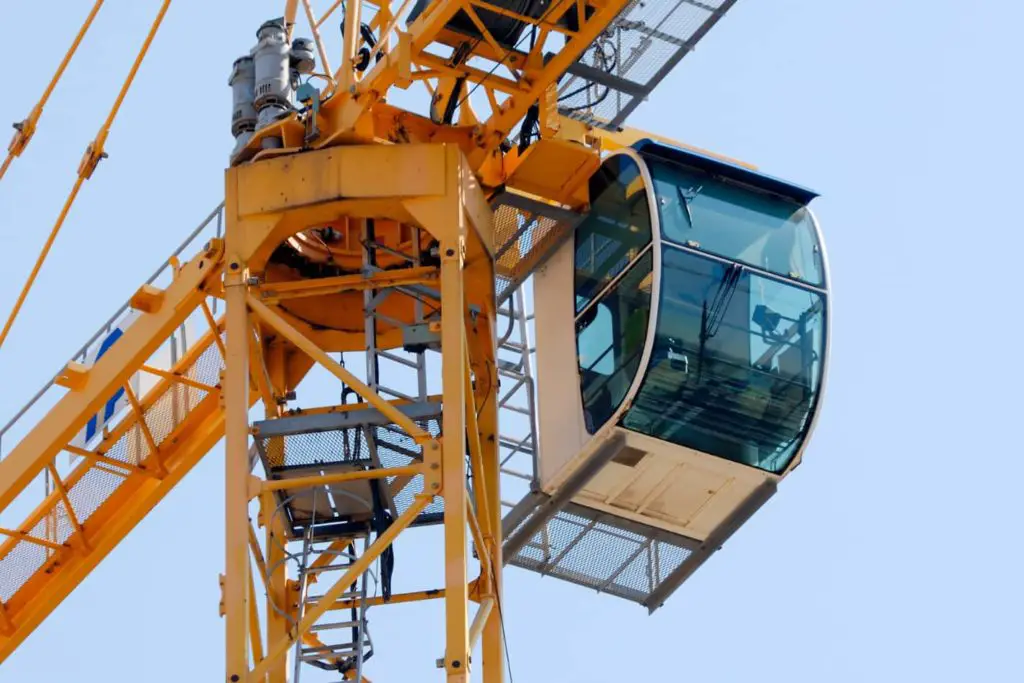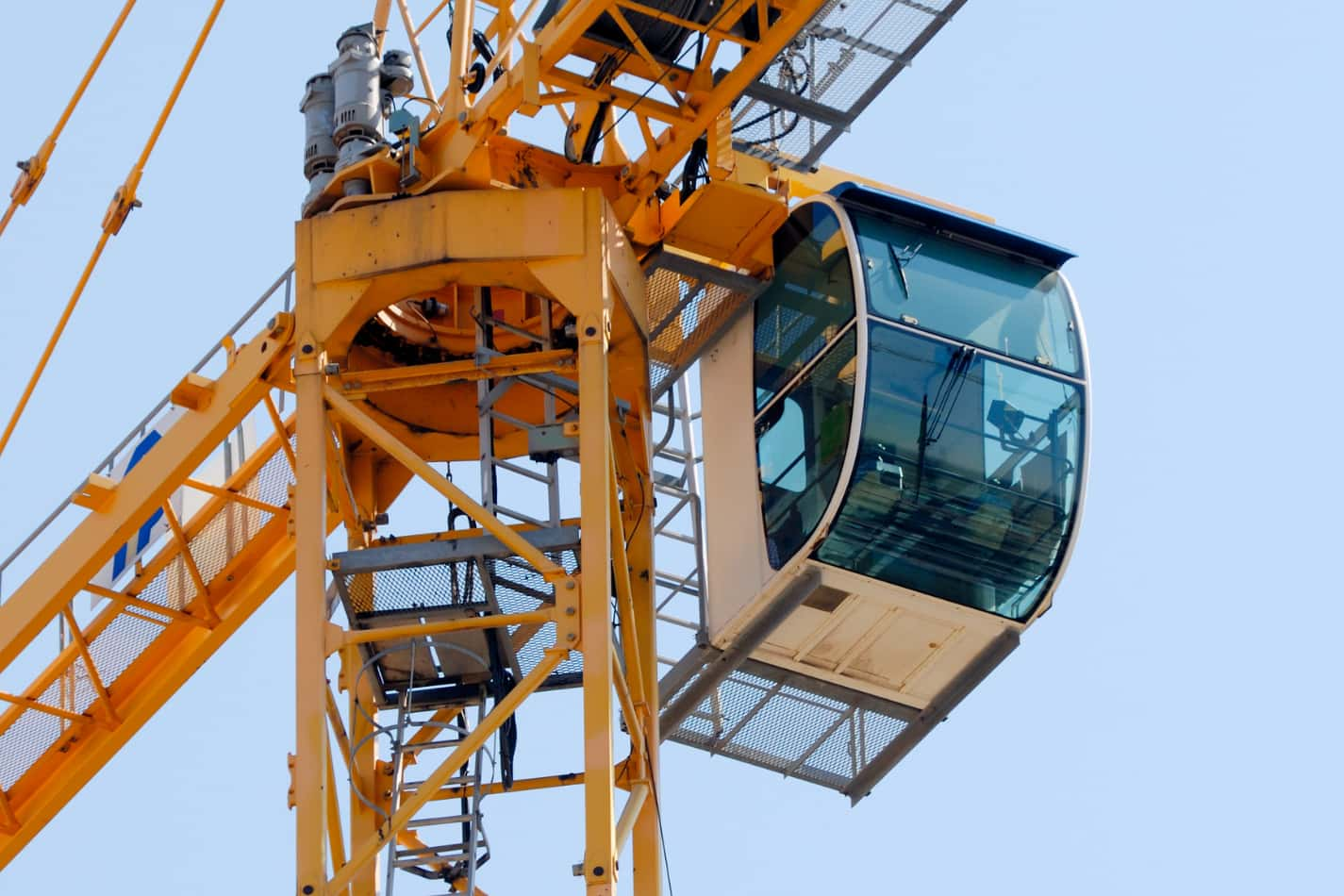 What does a crane operator do? 
Simply put, a Crane operator operates a mobile crane to lift, transport, place, and reposition various materials loads. By pressing buttons, foot pedals, and traversing crane levers, the operator can control various crane functions. 
Unloading accessories from trailers or other vehicles necessitates the use of crane operators. A rigger or signal person gives hand or vocal instructions to a crane operator on what to do.
Also, a Crane operator must do pre-and post-trip evaluations and daily and monthly equipment checks to verify that all machinery is in good working order.
Crane operators are often employed under direct supervision and are required to work long hours that demand them to sit, stand, move, and climb regularly.
An operator is exposed to extreme outdoor environmental conditions all year long and may sacrifice some weekends and holidays for work.  
What do I need to become a successful Crane Operator? 
If you're aspiring to become a successful Crane Operator, you'll need to undertake on-the-job experience once you graduate from high school (or receive your GED).
Also, the Occupational Health and Safety Administration often requires all crane operators to obtain certification for the cranes they operate. 
The following are some of the requirements to becoming a successful crane operator:
Education
To obtain the requisite qualification to become a crane operator, you must have a high school diploma or its equivalent, such as a General Education Development certificate (GED).
However, some prospective crane operators continue their education in a trade school, even though it is not required.
You can learn fundamental building skills as well as how to operate heavy machinery, such as cranes, during a one- or two-year study.
Training
As an aspiring crane operator, you may decide to engage in a general crane operator training program after graduating from a trade school or high school. These seminars teach you how to operate a crane, maintain it, and stay safe while doing so.
The program will also assist you in preparing for the National Commission for Crane Operator Certification examination. Furthermore, depending on the provider, general crane operator training programs can take three weeks to three months.
After obtaining your certification, you can then proceed to apply what they've learned in their education and training programs to an apprenticeship. To better grasp the profession and strengthen your abilities, apprentice crane operators are mentored by experienced crane operators.
Apprenticeship programs range anywhere from one to six years.
Certification
The National Commission issues Crane Operator Certification credentials for the Certification of Crane Operators (NCCCO) for a range of crane operators, including articulating crane operators, service truck crane operators, and mobile crane operators.
Also, the Occupational Safety and Health Administration (OSHA) regulations require crane operators to be certified for their crane types. Lastly, you may be required to own a local license in several states and towns.
Does the Amount of Training Required for a Crane Operator Affect the Expected Salary?
The amount of training required for a crane operator plays a significant role in determining the expected crane operator driver salary. Extensive training and certification enable operators to handle complex machinery and perform high-risk tasks with expertise. Generally, operators with more training experience tend to earn higher salaries, reflecting their proficiency and specialized skill set in operating cranes efficiently and safely.
How much training is required to become a Crane Operator?
Workers in the fall zone, whether crane operators, riggers or supervisors, must be cautious and aware of what is typical and how to recognize when anything isn't right.
This is only possible if crane operator experts provide proper crane operator training to the workforce. A good training program can assist the operator in recognizing when it is necessary to decline a lift for safety concerns. This contributes to the job site's overall safety.
When you're operating a machine that can weigh hundreds of tons and lift equally amazing loads, you should be adequately trained because this equipment can hurt other people if they're not properly handled.
Also, proper Crane operator training will enable you to conduct yourself professionally rather than depending on impulses or seat of the pants approaches.
Therefore, if you're still wondering how much training you need, the straight answer is as much you can acquire in addition to diligently going through all that is required of you; education, training, and certification. As a Crane Operator, you must keep your skills up to date.
Modern cranes frequently contain sophisticated computers in the cab to aid the operator. You must stay up to date on new technological advancements by reading and conversing with others in the area.
How long does it take to become a crane operator? 
As stated above, depending on the provider, general crane operator training programs can take anywhere from 3 weeks to 6 months.
Crane operators can then apply what they've learned in their education and training programs to apprenticeships. To gain a better grasp of the profession and strengthen their abilities, apprentice crane operators are mentored by experienced crane operators.
Apprenticeship programs typically range anywhere from 1- 6years.
Conclusion
Complete and appropriate Crane operator training has many advantages, the most notable of which is that it decreases risk for both the firm and those working at the construction site.
Lifting and handling operations are always dangerous, and attempting to complete them without sufficient training can be disastrous sometimes, as many in the lifting and handling sector have learned the hard way. Stay safe!
Thanks for reading to the end. We hope you learned!

Robert Romboa
Just amazed daily by the heavy machinery used to make our days easier and allow for fast and simple construction from your backyard to a city!