To become a crane operator, you can complete various courses and certifications. You can also earn a specialized certification to operate mobile cranes and boom trucks.
The amount of money required for training varies, depending on the degree you want to earn.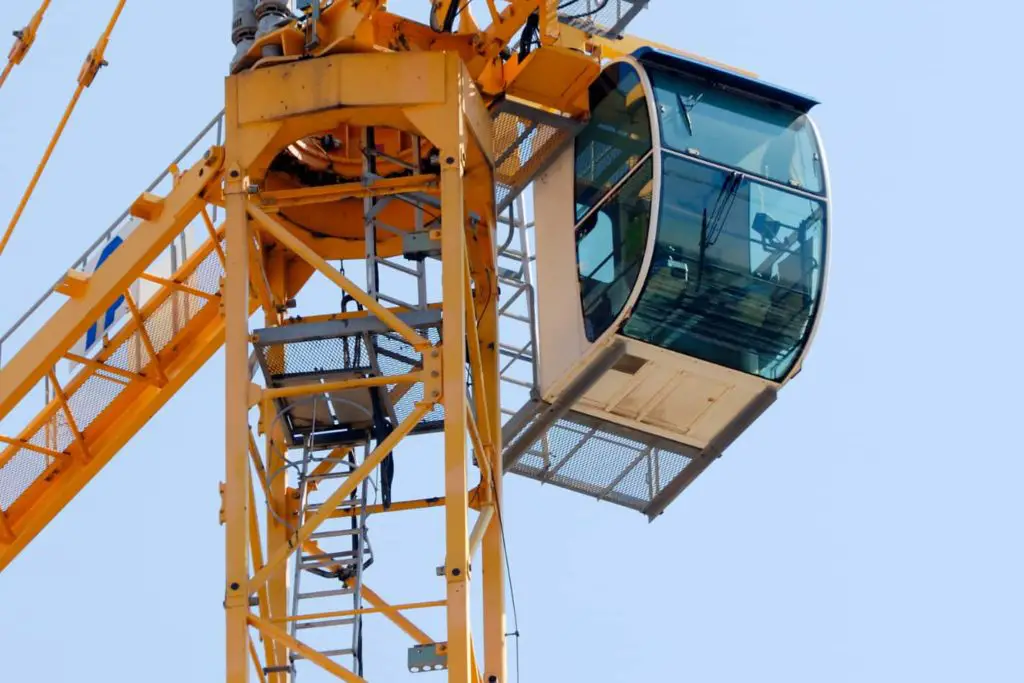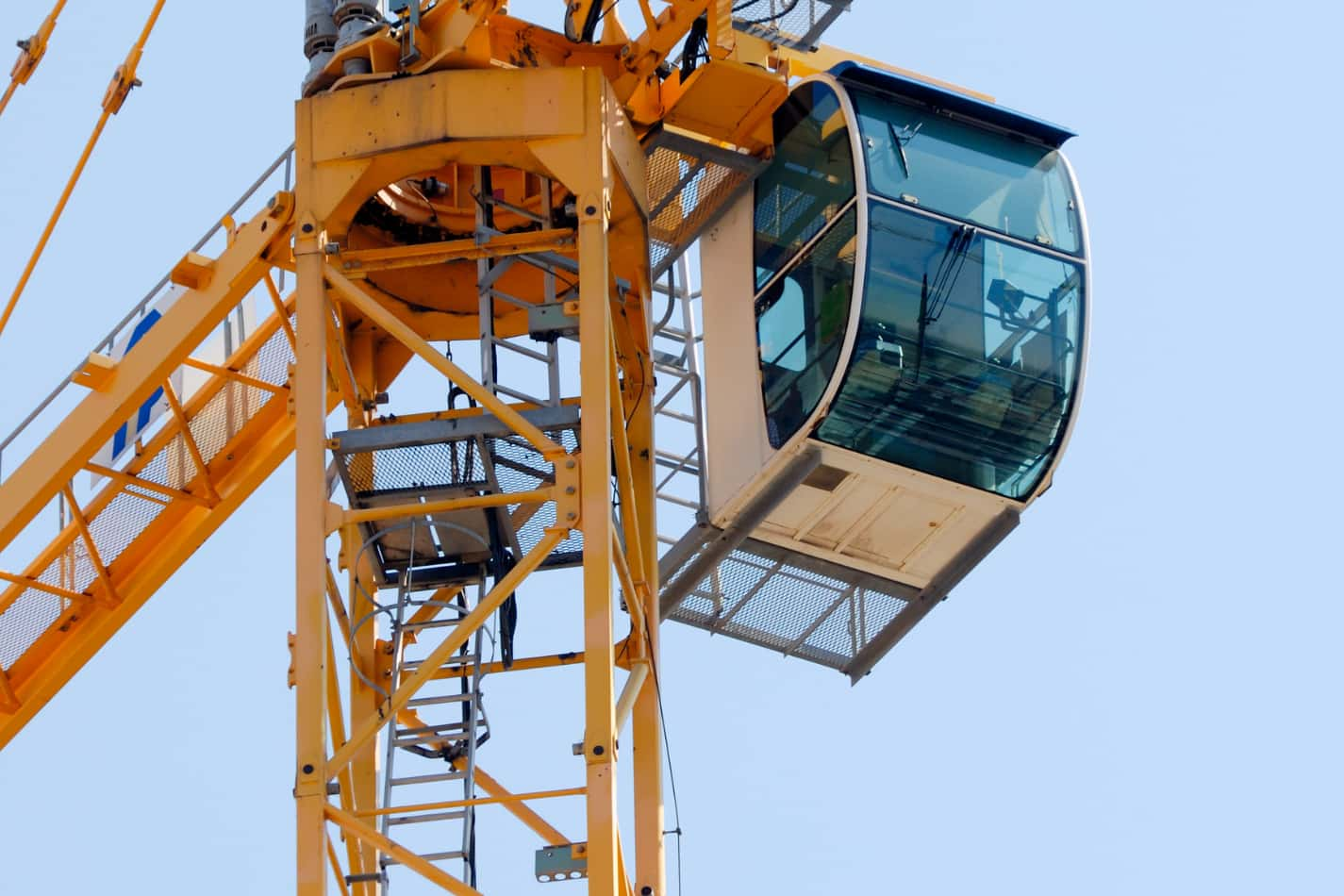 Courses
Getting the necessary training and certification is essential to become a crane operator. New York City and State have specific requirements for crane operators.
These regulations include complying with OSHA safety standards and achieving a license. Fortunately, several courses are available to help you learn the necessary skills.
As part of the training, crane operators are connected with a mentor who will help them transition from the classroom to the real world.
This mentor will help students navigate the training process and open doors once they graduate.
Additionally, crane operators can pursue several certifications to enhance their marketability and pay rates.
Crane operators work on numerous construction sites, including warehouses, ports, residential and commercial projects.
Their daily schedule will include spending most of the day inside a crane. This means they must be confident with heavy machinery and have strong communication skills.
They must also be detail-oriented to ensure the safety of everyone around them.
Crane operators earn higher wages than those in many other occupations. They may work nights and weekends and sometimes even overtime.
While they may require additional training, crane operators typically require a high school diploma or GED.
Fortunately, many trade schools offer one or two-year programs that can prepare people for the demanding world of cranes. The classes teach practical skills in construction and heavy machinery.
The training programs offered by these programs not only teach the necessary skills needed to work as a crane operator but also prepare students for certification in the industry.
This can make their resumes more appealing to hiring managers. Moreover, these courses will help students earn higher salaries and enjoy greater job security.
Crane operators earn higher than construction workers, and their skills are highly sought-after. This means that there will always be a need for crane operators.
Many businesses are finding it difficult to hire qualified operators, so there are many opportunities available for those who pursue the training.
Certification
Certification as a crane operator is a good idea for anyone who wants to work in the construction industry.
This certification is available from the National Commission for the Certification of Crane Operators, headquartered in Fairfax, Virginia. It also has regional offices in Murray, Utah, and Dunedin, Florida.
There are many different crane certifications available. The National Commission offers some crane certifications for the Certification of Crane Operators (NCCCO).
In contrast, others are provided by the Operating Engineers Certification Program (OECP) and National Center for Construction Education and Research.
Although each organization has slightly different testing procedures and cost structures, they all meet OSHA requirements.
Applicants interested in gaining this certification should take the NCCCO exam, which trainers across the United States offer. NCCER and OECP testing are on par with NCCCO standards, and ISA's online crane resource often details the specifics.
Certification as a crane operator is vital to your job security and safety. Cranes are large, dangerous machines that can cause injury to workers, so it is crucial to know how to handle and maintain them safely.
A crane operator training course will help you understand the safety concerns of operating a crane and conduct yourself professionally.
Depending on the certification level you are aiming for, there are several steps you must take.
Firstly, you need to find a testing center. This should be near your workplace.
Secondly, you will need to take a practical examination. This will consist of several timed challenges to test hand-eye coordination, depth perception, load control, and hand signal recognition.
As with other certifications, crane operators can take tests at a nationally accredited testing organization.
However, certifications are not industry-wide; they are valid only for the employer. In addition, these tests are only valid in the state in which they were issued.
Most crane operators take exams through one of the four accredited testing organizations to meet OSHA requirements.
The main goal of crane operator certification is to increase workers' safety level. To become certified, crane operators must complete OSHA-approved written and practical exams and mandatory training.
Additionally, employers must provide the necessary training. Certification addresses the most common causes of worker accidents, including electrocution, crushing by equipment, and falling.
It also enables operators to identify and avoid the primary hazards associated with using cranes.
Salary
In New York, a high-rise crane operator can make nearly $500,000 a year, according to the Real Estate Board of New York, which represents the construction industry.
The big salaries come from overtime and benefits. For example, a relief crane operator at the World Trade Center can expect to make $335,000 in overtime annually, with an additional $160,000 in benefits yearly.
The higher your salary is, the more the employer contributes toward these benefits.
You should consider getting an apprenticeship if you strongly desire to become a crane operator.
Most states require crane operators to be certified by the National Commission for Certification of Crane Operators.
These operators must be trained for at least four years before working on a full-sized rig.
They work alongside workers on the ground to guide the operators. Crane operators are employed at construction sites, major ports, and iron and steel mills.
The Bureau of Labor Statistics projects that the demand for crane operators will grow by 16 percent over the next decade.
This increase will be greater in some sectors, such as construction and ports. Despite this, only 10 percent of crane operators have tower licenses.
This means that tower operators are in high demand, especially in the areas with the fastest growth.
Despite its high pay potential, a crane operator's work is physically demanding and can be lonely.
In addition to lifting large objects, crane operators must adhere to safety regulations while performing their duties.
The salary of a crane operator will vary depending on the scope of the job and its duration. With that said, a high salary isn't out of the question if you're willing to put in the work.
As with any other occupation, the salary of a crane operator will depend on the city or town where you are assigned and your skills.
In California, the median salary for a crane operator is around $70,663 per year.
The highest-paid 10 percent of crane operators to earn over $62,000 a year, while the lowest 10 percent earn less than $45,000 yearly.
Crane Operator Job Outlook
According to the Bureau of Labor Statistics, the job outlook for crane operators is favorable. In the next decade, job opportunities will increase by 2.7% nationally.
The rate of growth is below the average for all occupations. However, construction and manufacturing jobs are expected to grow, so job opportunities should stay stable for those who enter the industry.
Although the job outlook for crane operators is positive, the competition is fierce.
Many qualified candidates are vying for the same positions, which is good for employers but stressful for job seekers.
Fortunately, there are several ways to find a great job. Consider the following: 1. Read up on crane operators
Crane operators are responsible for operating a mobile crane to lift, move, and position cargo.
They must be well-versed in the equipment and have excellent communication skills. They often work in teams and receive direction throughout the day.
Depending on the company, operators may also be responsible for repairing or maintaining equipment.
Crane operators can earn good salaries by working on a construction site. To become a crane operator, you must have a high school diploma.
If you do not have a diploma, you can enroll in a vocational or trade school to get the necessary skills.
These schools offer courses that last anywhere from three to six months. A trade school certificate can double your chances of getting a good job.
The job outlook for crane operators is good, but it depends on the person's skill level. Some employers require certified operators, while others prefer those with experience.
Crane operators must also be physically fit and certified in safety procedures. They should also establish relationships with project managers and be prepared to provide training for new workers.
The construction industry is experiencing a labor shortage and a need for crane operators. So, if you are interested in learning more about this career path, go for it!
A graduate from a lattice boom school can also bring relevant real-world experience to the job.
For example, Brian Green, a nine-year army veteran, chose to go into vocational training instead of getting a Fine Arts degree.
After he finished the course, he gained experience operating a lattice boom crawler crane. He credits his prior experience as a tank commander and heavy equipment operator.

Robert Romboa
Just amazed daily by the heavy machinery used to make our days easier and allow for fast and simple construction from your backyard to a city!