Trenching is basically the same as digging a long hole. As the demand for new buildings continues to skyrocket, trenching is continuously required to construct footings, cable lines, pipes, irrigation lines,  gas lines, water lines, pool lines, underground utilities, and other features.
Therefore it is possible to create and build a business service and be your boss, with a trencher. If this is among your thoughts, you're in the right place.
To begin, you must understand that building a business with a trencher, like building any other business, involves some amount of startup cash and a collection of both technical and non-technical skills.
Yet, you could put these all in place and still fails if you don't plan well. This is why we put together this article to guide you on how you can successfully build and manage a business with a trencher. 
So read on to learn more!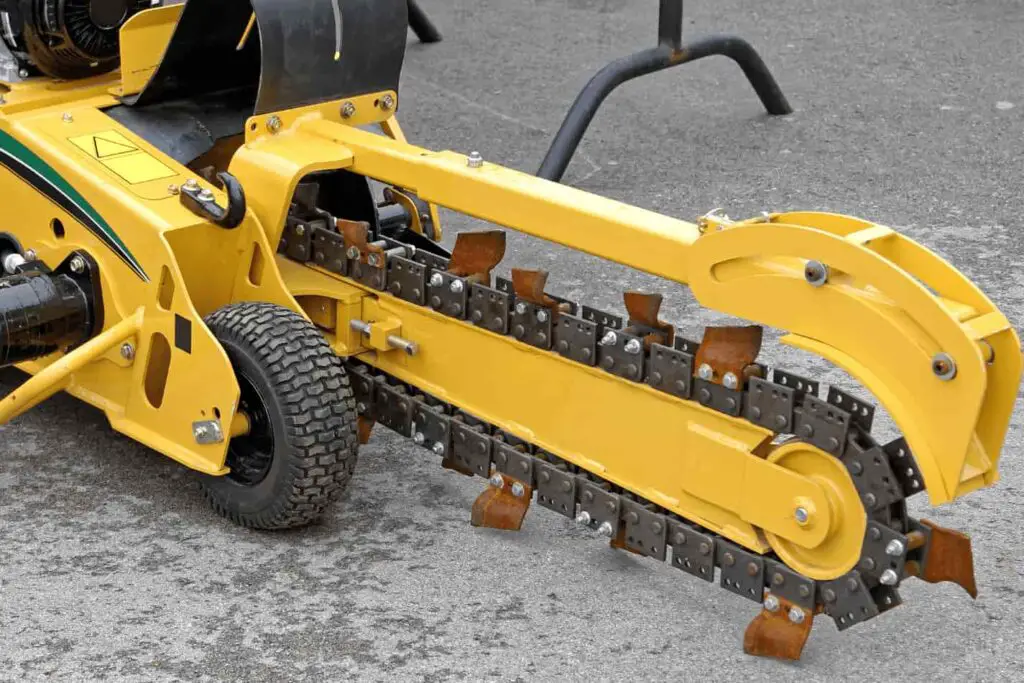 What Are the Benefits of Using Skip Loaders in Construction Work?
Skip loaders for easier work provide numerous benefits in construction. These versatile machines have a skip attached at the rear, allowing for efficient loading, transport, and unloading of materials. With their ability to maneuver in tight spaces, skip loaders enhance productivity and save time. Their versatility, combined with the ease of operation and transportation, makes them an indispensable asset in construction projects.
How can you build a business with an excavator?
The following steps will guide you on starting and building a business with a trencher. 
Carry out your feasibility studies.
The first and most crucial step before starting any business is to do a complete feasibility study. In a business or company's lifetime, the need for effective feasibility studies cannot be overlooked.
So, to effectively create your own excavation business, you must undertake a complete market study – feasibility studies so that you can receive firsthand knowledge on everything that would be necessary to successfully begin this sort of business in the region of your choosing.
Obtain the necessary technical skills
A person may establish and operate his own trenching business from the ground up before hiring individuals along the way to assist him as the business grows. If you wish to establish your excavating firm on your own, you should try to gain certain technical skills.  
Develop a good business Plan
Once you've decided that beginning a trenching business is good business for you, you should make arrangements to draw a strong business plan. You may either do it yourself or hire an expert to assist you.
The bottom line is that running a business without a business plan is a bad idea. The reality is that if your feasibility study is extensive enough, it will make it much simpler to write a strong business plan since you will have all of the information you need.
Raise funds for your startup capital
Because cash is a business's lifeblood, you must prepare to raise your starting funding ahead of time. Before you make preparations for obtaining starting money for your business, you need to have a better sense of how much it will take to set up the sort of firm you are going to start from scratch.
One advantage of feasibility studies and business plans is that they will give you a better idea of how much funding you will need to start the sort of business you want to establish.
In fact, you will be able to learn the costs of all the equipment and tools you will require and much more. So, once you've estimated how much money you'll need to establish the business, the next stage is to raise it through bank loans, investor loans, or loans from family and friends.
Create a yard.
A typical trenching business requires a large enough building to contain your heavy-duty equipment and room for maintenance and service of the equipment.
So, before hiring a realtor, make sure you have a solid concept of the area that will be large enough to fit your equipment.
The reality is that getting vast space in major cities is expensive; your best choice is to relocate to the outskirts of town, which will considerably be cheaper.
 Get the equipment. 
If you are establishing your own trenching business for yourself, the amount of heavy-duty equipment you will require will be limited.
You may obtain pricing information from the manufacturers or the local dealer of such heavy-duty equipment in your area.
It is crucial to note that you may still start this sort of business using used heavy-duty equipment; they are less expensive, but you will have to spend more money on maintenance and repairing worn–out parts.
The market  
If you have successfully established your trenching business, the next stage is looking for contracts and advertising your company.
Simply ensure that your business card is carefully printed. Then, develop a business proposal that you can present to construction businesses, community leaders, the ministry of public works in your state or council, and any other group that you believe will benefit from your services.
You may also create an official website for your company. That's all; the sure-fire measures to effectively begin your own trenching business. 
Can you make money with a trencher?
Some do-it-yourself house owners like to put up their sprinkler systems. But, when they learn they have to place the lines underground, it would take too long to use a shovel and carry out the task by hand. It would be a challenging undertaking, so it has to be trenched. 
That's where your trenching service comes in and earns you money. Trenching can be done on foot or by the work. You may connect with other landscapers, stump grinders, tree cutters, gardeners, tractor service operators, bobcat operators, dump truck drivers, nursery stores, and so on.
You should post a notice on your automobile, indicating your company's name and how they may get in touch with you for a service.
Some trenching machines may be installed on the back of a pickup truck or hauled on a trailer. You may also hire a trenching machine from a local equipment rental service until you purchase your own.
What kind of trencher do you need?
Choosing the right trencher is not as simple as many people believe. You'd be amazed to learn that most people have no idea what to look for in a trencher.
In most cases, purchasers are attracted by the machine's opulence rather than its capacity to do specified duties. That's why, after a few years, most consumers are dissatisfied with the trencher. Here are some critical aspects that might assist you in choosing a trencher.
Trench Length and Depth
This is one of the essential variables to consider when selecting a machine. How long is the trench, and how deep is it? This is crucial since it will aid in selecting the suitable machine for the job.
It's also worth noting that the operator's comfort is an issue to consider. A medium machine or walk-behind trencher is an excellent alternative for ditches less than 100 feet. Because the operator spends so little time standing and controlling the machine, such a machine will give complete comfort to the operator. If the trench is longer than 100 feet, a ride-on trench will be ideal for the job.
Nature of the surrounding
What is the nature of the construction site? In other circumstances, you may be operating in a very tight space where the trencher's movement is restricted; this type of scenario necessitates using a specific trencher. 
A walk-behind trencher is the most acceptable option. This trencher has a lot of maneuverability on a small task site. It's also cost-effective, so it'll save you a lot of money in the long run. 
On the other hand, a ride-on trencher is an excellent choice for a large job site.
Ground conditions
Despite the type of machine you're using, the type of surface you use impacts how well it works. It will still determine the frequency of repairs and the machine's total lifespan.
A powerful trencher is advised if the terrain is rugged or there are heavy tree roots. If a Case Davis trencher is your preferred brand, choose one with a larger horsepower rating. 
If you choose the tiny rated trenchers for hard surfaces, you will have difficulty with regular replacements of worn-out parts.
Thanks for reading to the end. We hope you learned!

Robert Romboa
Just amazed daily by the heavy machinery used to make our days easier and allow for fast and simple construction from your backyard to a city!