If you're looking for the ultimate digging machine, look no further than the Hand Held Trencher. Whether you're a DIY enthusiast or a professional contractor, this tool is an absolute game-changer when it comes to excavation work.
But why choose the Hand Held Trencher over other digging machines on the market? Well, for starters, it's incredibly versatile.
With their compact size and lightweight design, you can use it to dig trenches in tight spaces that would be impossible with larger, bulkier equipment.
But that's not all – the Hand Held Trencher is also incredibly efficient. Its powerful motor can make quick work of even the toughest soils, saving you time and energy on every job.
And because it's handheld, you can easily adjust the depth and width of your trenches on the fly, giving you complete control over your excavation work.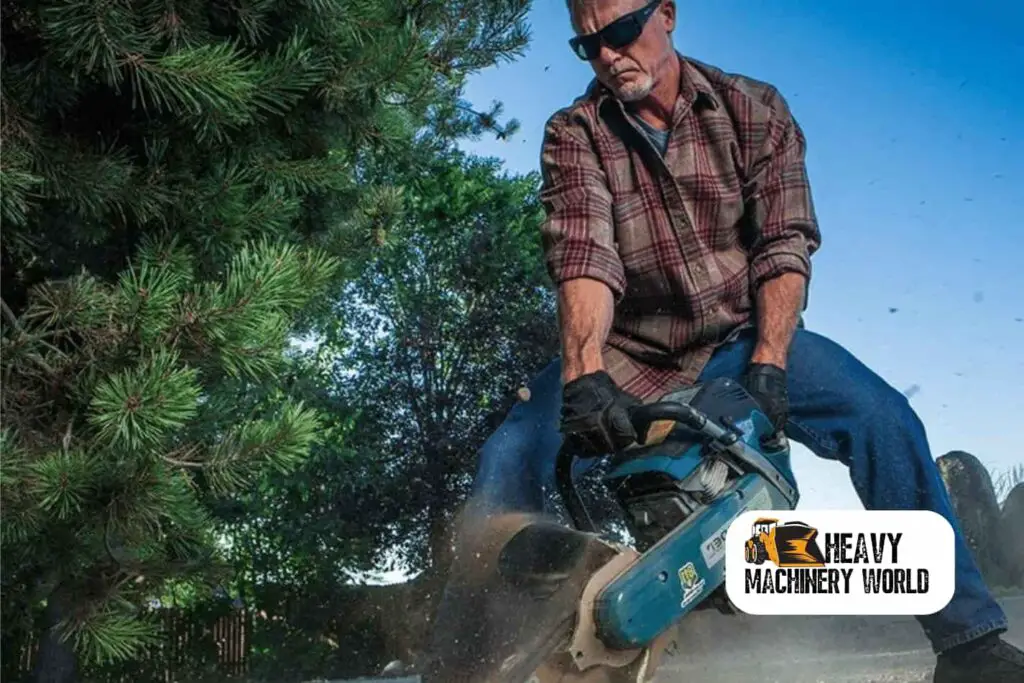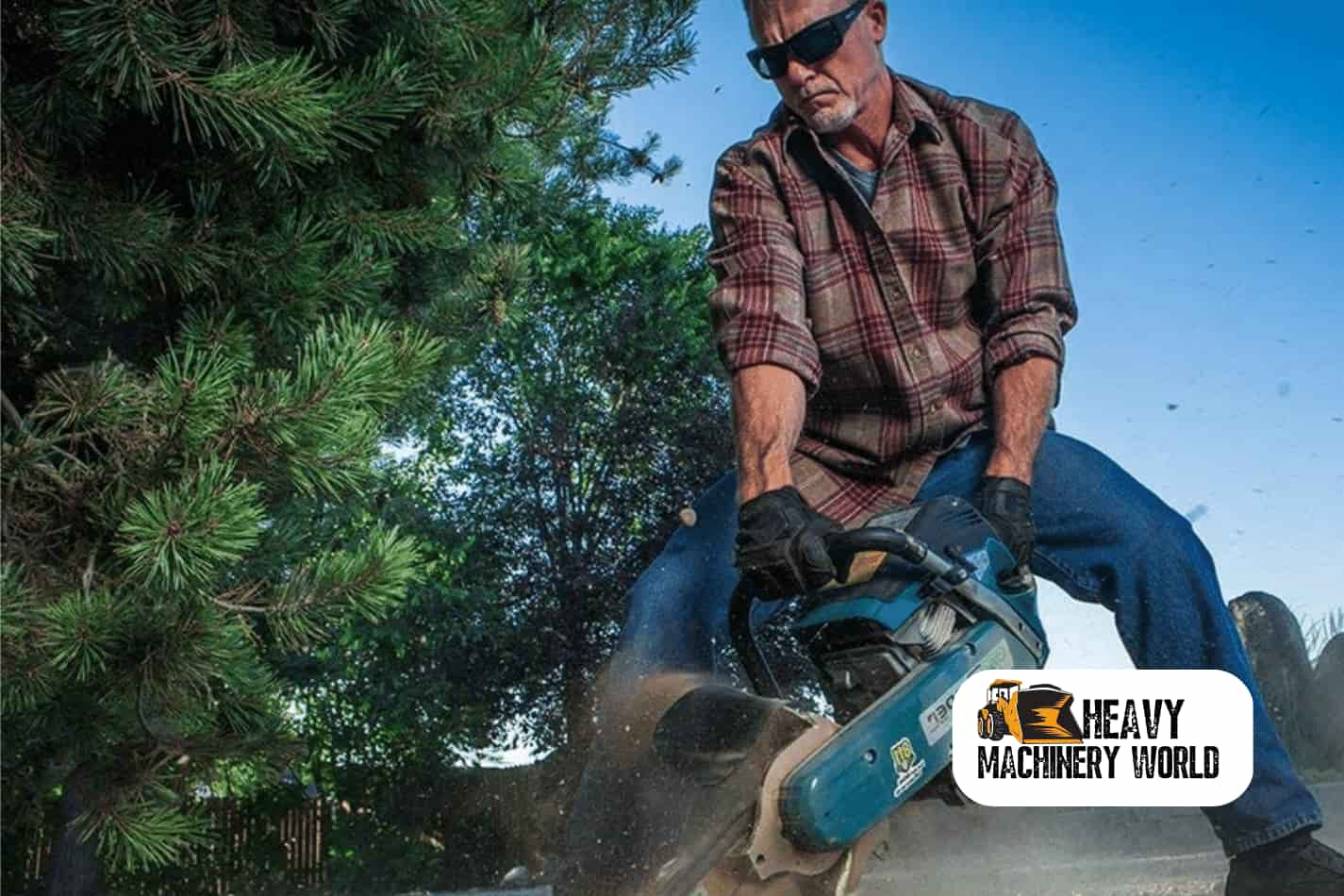 Introduction to Hand Held Trenchers
Hand held trenchers are a great choice for landscaping, root pruning, irrigation lines, plumbing, and underground lighting.
They offer portability and fast-digging capabilities that help make the job easier.
These trenchers are easy to use and require minimal maintenance costs, making them a viable option for many projects.
Plus, they come in a range of sizes to accommodate different applications:
The GeoRipper 620 MiniTrencher
GeoRipper MiniTrencher GR720
GeoRipper MiniTrencher GR820
TrenchBadger Pro 12 Mini Trencher
Detail K2 OPT118 7 HP Trencher
Each offers reliable performance and durability for any job you may have. Before operating a handheld trencher though, it is important to understand the safety instructions for the proper use and take into account the maintenance and care of your machine.
The Benefits of Hand Held Trenchers
The versatility of hand-held trenchers makes them an ideal choice for completing tight space trenching projects.
They are perfect for applications such as irrigation, creating shallow trenches for drainage and utility lines, and quickly carving out the base for a seat wall in dense clay.
Peter Blundell, president of MiniTrencher, a manufacturer and distributor of handheld trenchers in Vancouver, Wash., also sees the industry benefiting from the convenience of hand-held trenchers.
With their long blade length, hand-held trenchers can easily dig narrow trenches with minimal effort and time invested.
Furthermore, their reliability and durability make them an ideal choice for those who need to complete difficult projects in tight spaces.
Durability and Reliability
When it comes to durability and reliability, hand held trenchers provide users with the perfect combination of power and versatility.
The GeoRipper®T/A allows users to convert their existing Makita, Husqvarna, or Stihl concrete saw into a handheld mini trencher in minutes.
The trencher utilizes a load-sensing hydraulic valve to adjust the trenching wheel speed to the load on the digging chain.
Not to mention that the GeoRipper is no doubt a quality piece of equipment. The Digga Bigfoot range of trenchers is another great option as they offer ultimate precision, power, and efficiency.
The MiniTrencher range is also known for its durability and reliability, making it an ideal choice for those looking for a quality trencher.
With such reliable options available, users can rest assured that their handheld trencher will last them through even the toughest jobs.
Versatility
Versatility is one of the main benefits of using hand held trenchers. Not only can they be used in a variety of applications like gardening, landscaping, and plumbing, but they can also be used for more complex tasks like digging trenches for pipes or cables.
Thanks to their adjustability and bolt-on teeth, hand held trenchers are able to cut through a variety of materials such as sand, soil, clay, and rock.
In addition, by using attachments such as cutting blades for asphalt or rocks, users can further expand the capabilities of their hand held trencher.
This level of versatility makes hand held trenchers an invaluable tool for any contractor or homeowner who needs to complete a variety of tasks.
Ease of Use and Low Maintenance Costs
Hand held trenchers offer an incredible level of ease of use and low maintenance costs. With advancements in technology and design, these tools are able to handle a variety of projects with minimal effort.
Because of their compact size, hand held trenchers require less manpower and are easier to maneuver in tight spaces than traditional trenchers.
Additionally, since the machines require less maintenance than larger trenchers, contractors can enjoy the cost savings that come with using hand held trenchers.
Durability and reliability are also important factors when selecting a trencher for the job. Hand held trenchers are built to last and can handle challenging digging projects in a variety of soil conditions with ease.
Finally, hand held trenchers offer unparalleled versatility, allowing contractors to take on a wider range of jobs without having to purchase additional equipment.
With the right hand held trencher, contractors can enjoy increased productivity, decreased labor costs and greater satisfaction from a job well done.
Choosing the Right Hand Held Trencher
When choosing the right hand held trencher for the job, there are many factors to consider. Applications and soil conditions, tires, and technology should all be taken into account.
It is important to choose a trencher that is suitable for the job you are undertaking.
Mini power trenchers are ideal for irrigation or dog fencing, while larger models are better suited for low-voltage landscape lighting or direct-bury electric cable.
For tight access jobs, the GeoRipper can be a great option. It is also important to consider factors such as durability, reliability, versatility, ease of use, and low maintenance costs when selecting a trencher.
Understanding the different types of hand held trenchers on the market can help you make an informed decision about which one is best for your needs.
Understanding the Different Types of Hand Held Trenchers
When it comes to hand held trenchers, there are several different types to choose from, each of which offers unique advantages.
Manual trench digging tools are the most basic type of trenchers and are best suited for smaller jobs.
Powered trenchers, on the other hand, offer more power and can be used to tackle larger jobs. Wire and bed trenchers are designed for specific applications and come in either a walk-behind or ride-on form.
Finally, Quick Ripping trenchers offer a fast and effective way to dig trenches for cable or electrical lines.
No matter which type of trencher you choose, make sure it has the features that best fit the job you need to be done.
The GeoRipper 620 MiniTrencher is a powerful and lightweight mini trencher that is perfect for digging shallow trenches.
It is powered by a 61cc engine with a full 4.4 HP and features self-sharpening digging teeth, making it perfect for tree roots up to 3 inches in diameter below grade.
This portable handheld trencher is ideal for small trenching jobs and offers an efficient, lightweight solution to your trenching needs.
As with other handheld trenchers, the GeoRipper 620 MiniTrencher requires minimal maintenance, making it a reliable and durable choice that can last through countless jobs.
The TrenchBadger Pro 12 Mini Trencher is a versatile, portable mini trencher designed for fast installations.
Its lightweight design and portability make it easy to transport and handle (only 25 lb).
This commercial, hand-held trencher is ideal for cutting trenches up to 12″ deep in a variety of soils and loose rock. The V-Trench standard design blades leave a clean, professional finish.
Thanks to its easy-to-use design and durability, the TrenchBadger Pro 12 is an ideal choice for those who need to quickly install pipes, cables, or other underground utilities.
With its portable design and lightweight construction, this machine is perfect for those who need to get the job done quickly and reliably.
The Detail K2 OPT118 7 HP Trencher is an ideal choice for those looking for a reliable and efficient hand-held trencher.
It is powered by a KOHLER CH270 7 HP engine and features high-pressure sintered 21 Tungsten Carbide cutters that can trench up to 1800 ft./min.
This powerful trencher arrives with a 3-year warranty, making it a great choice for those who want to invest in durable and reliable equipment.
It is also easy to use and maintain, with low maintenance costs, making it a cost-effective solution for everyday use.
With its versatility, this trencher can easily tackle any job, making it an ideal choice for any project.
The GeoRipper MiniTrencher GR820 is a powerful and reliable handheld trencher that is perfect for a variety of applications.
It features an 81 cc engine with 5.6 HP (maximum) and can dig up to 20″ deep, making it ideal for trenching irrigation, dog fencing, low-voltage landscape lighting, root barrier, strip drain, and shallow direct-bury electric cable.
The GeoRipper MiniTrencher GR820 is easy to use and maintain, making it a great choice for those looking for a fast trenching solution.
Plus, with its "buy now, pay later" option and no credit score impact, you can be sure you're getting the best bang for your buck.
The GeoRipper MiniTrencher GR720 is the perfect choice for anyone looking for a reliable and powerful mini trencher.
This 4-stroke mini trencher is designed to dig up to 20″ deep and offers reassurance through its durability, reliability, and versatility.
The GR720 also features low maintenance costs, making it an economical solution for any landscaping project.
Additionally, the GR720 is easy to use, making it a great choice for both novice and experienced users.
With the GeoRipper MiniTrencher GR720, you can be sure you are getting a reliable and efficient tool that will help you accomplish your landscaping project quickly and efficiently.
What are the differences between a Hand Held Trencher and a Backhoe or Excavator?
While both hand-held trenchers and backhoes or excavators are used for digging purposes, the differences between backhoes and excavators lie mainly in their size and functionality. Backhoes are larger, self-propelled machines with a digging arm attached to the rear, while excavators are also self-propelled but have a more robust digging arm attached to the front. These variations in design lead to variations in digging depth and width, making backhoes ideal for smaller scale projects and excavators more suitable for larger and heavier duty projects.
Safety Tips for Operating a Hand Held Trencher
When it comes to operating a hand held trencher, safety should always be a priority.
It is important to read the manufacturer's instructions for operation and maintenance before using the trencher.
Make sure to wear all necessary personal protective equipment, such as eye and ear protection, when working with the trencher.
Be aware of your surroundings and avoid working in areas with obstacles or other hazards.
Secure any loose pieces of clothing or jewelry that could get caught in the machine and make sure that you are fully alert when operating the trencher.
Also, always make sure to inspect the trencher before use and never overload it.
By following these safety tips, you can be sure that your hand held trencher will operate safely and efficiently.
Maintenance and Care of a Hand Held Trencher
Maintaining and caring for your hand held trencher is essential if you want to get the most out of your investment.
After every use, it's important to clean the trencher thoroughly, as dirt and debris can clog the blades or cause premature wear and tear.
Be sure to lubricate all moving parts regularly and check for any loose bolts or parts that need to be tightened.
Additionally, some trenchers require an oil change after 10, 20, and 100 hours of use—so be sure to check the user's manual for specific intervals.
By doing regular maintenance and inspections, you can ensure that your trencher will last for years to come.
Conclusion
In conclusion, hand held trenchers are an invaluable tool for anyone in need of a cost-effective and portable method for trenching.
These machines offer durability, reliability, and versatility, and are easy to use and maintain.
Furthermore, there is a variety of handheld trenchers to choose from that are suited for different applications and needs.W
hen using a hand held trencher, safety must be the top priority and regular maintenance should be carried out to ensure its longevity.
With all these factors in mind, a hand held trencher can be a great investment for any landscaping or construction project.

Robert Romboa
Just amazed daily by the heavy machinery used to make our days easier and allow for fast and simple construction from your backyard to a city!