There are several factors to consider to estimate a commercial build cost per square foot. These include the location, construction materials, and any restrictions on imports or exports.
Here are some factors that affect the cost per square foot in different cities. These costs range from $233 to $1026 per square foot in some major cities.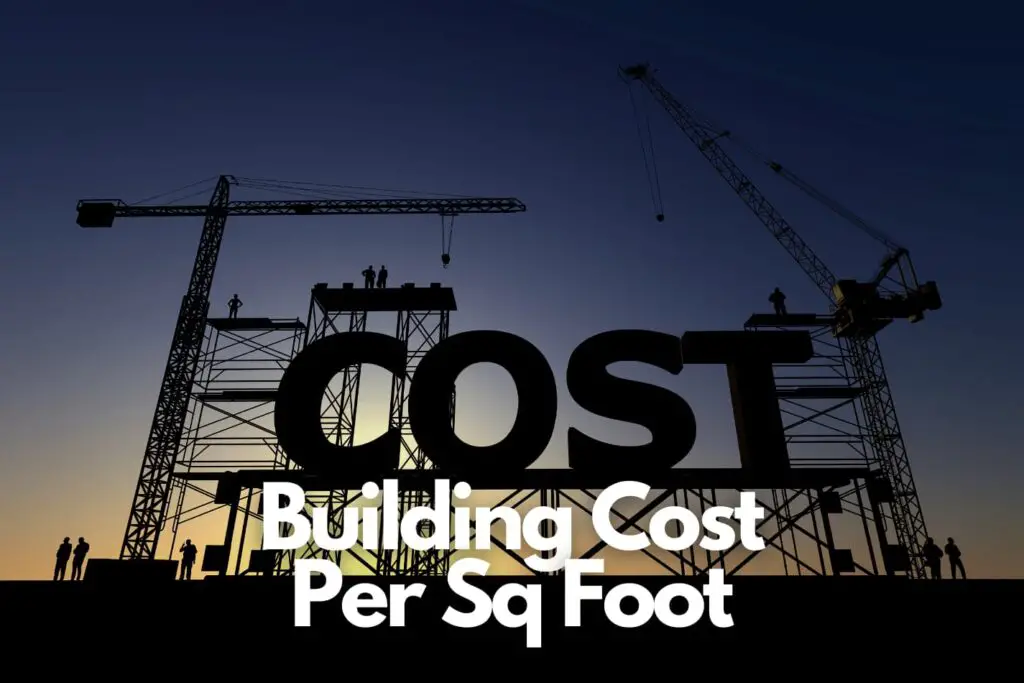 Construction materials
The cost per square foot for construction materials of a commercial building depends on several factors.
The interior and exterior finish, type of materials used, and local building regulations will influence the overall cost.
For example, a building in a colder climate may need to withstand a lot of snowfall, while one in a hurricane-prone area may need to be resistant to high winds.
It is, therefore, important to check the building requirements in your region before you purchase a commercial steel building.
The costs for commercial buildings can vary widely from one state to another. Large cities and coastal states have higher per square foot construction costs than other areas.
More significant buildings, such as museums, performing arts venues, and health-care facilities, can cost from $650 to $1,300 per square foot.
Creating a budget for your commercial building project is a complex process. It requires careful planning and careful estimations.
The above estimates are helpful, but you should consult a contractor, a designer, and professional estimators for more accurate estimates. Especially for larger projects, these experts can help you make a budget that you can live with.
The cost per square foot of construction materials for a commercial building varies from city to city. In the Eastern U.S., average costs are slightly lower than in the West but are still higher than the national average of $523.
Compared to other cities, medical centers, community buildings, office buildings, retail spaces, schools, and other commercial projects typically cost between $429 and $580 per square foot.
In the Midwest, Chicago, Denver, and Nashville are the most expensive places to build a commercial building, but costs can vary due to climate differences.
Commercial building materials and labor account for the largest portion of the total budget. Labor costs alone can be up to 40% of the total budget.
In addition to materials, labor also covers wages and benefits for employees.
How Does a Punchlist Help in Estimating the Cost of a Commercial Build?
A purpose of construction punchlist serves as a crucial tool in estimating the cost of a commercial build. This comprehensive checklist helps identify any remaining tasks or defects that need to be addressed before project completion. By pinpointing these issues, a punchlist allows contractors and project managers to accurately assess the time, resources, and additional expenses required to complete the construction project to the desired standards.
Location
There are a number of factors that affect the cost of commercial buildings. One factor is location, and some cities are more expensive to build in than others.
For example, if you're trying to build a hospital, you'll be paying more per square foot in New York City than you would in rural Midwestern towns.
Another factor that affects the cost per square foot on commercial projects is the type of building.
A single-family structure under three units is considered a residential project, while a multi-family structure with more than four units is a commercial project.
These factors will have a huge impact on the total cost of the building.
Material shortages
Supply-chain issues and shortages of construction materials are increasing construction costs. The shortages have affected in-flight and planned projects, and the resulting delays have pushed costs up.
In addition, there is a lack of storage space at ports, slowing the supply-chain process. According to the CBRE Global Workplace Solutions, cost increases for steel and concrete have topped double-digits over the past two years.
The shortages of these commodities are only set to increase, especially with the Biden Administration's proposed infrastructure bill.
The shortages have affected construction pricing nationwide. They have led to changes in design and manufacturer substitutions.
Some projects have even had to push their delivery schedules or even cancel altogether due to the rising costs.
Meanwhile, some large e-commerce companies like Amazon are stockpiling construction products to cut costs. This limits the supply of building materials to smaller developers.
The shortages have also affected construction timelines. A container ship that was blocked in the Suez Canal for six days added to construction delays.
Additionally, a shortage of qualified truck drivers further complicated receiving materials. Despite the shortages, some construction firms are still optimistic about their prospects.
In addition to material shortages, contractors' lack of labor is another concern. With fewer workers available to complete construction projects, contractors have to increase wages to attract workers. This could derail the recovery.
So, the AGC is warning its contractors about rising costs and offers strategies to cope with them. Ultimately, the shortages will result in higher construction costs per square foot.
This can negatively impact any commercial development project.
Building type
The cost per square foot for commercial construction projects can vary greatly depending on the type of building.
For example, a simple warehouse will cost less than a high-rise office building. This is because the structural requirements and engineering costs differ for both types of buildings.
The materials specified by the designer also play an important role in the price per square foot.
Buildings requiring steel structures will require extensive fabrication, and buildings with custom-made windows will be more expensive than those with pre-made windows.
The highest cost per square foot is usually in coastal states and large metropolitan areas.
For larger structures, like museums, performing arts venues, and large health care facilities, the costs can reach $650 to $1,300 per square foot.
While the cost per square foot of commercial buildings can vary considerably, it's important to remember that the higher the size, the higher the price per square foot.
Creating a budget for your commercial construction project is an important part of the planning process.
Using the above estimates is a good starting point, but it is also essential to consult with a designer, contractor, or estimator to get an accurate quote. Professional estimators are often helpful for large projects and can help you develop a reasonable budget.
The cost per square foot for single-story commercial office buildings ranges from $238 to $286. A mid-rise building costs $474 to $579, while a high-rise building costs between $545 and $654 per square foot.

Robert Romboa
Just amazed daily by the heavy machinery used to make our days easier and allow for fast and simple construction from your backyard to a city!